British Tokyo Olympics Athlete Says Vogue Photoshoot Made Her More Comfortable With Her Body
Published 07/22/2021, 3:07 PM EDT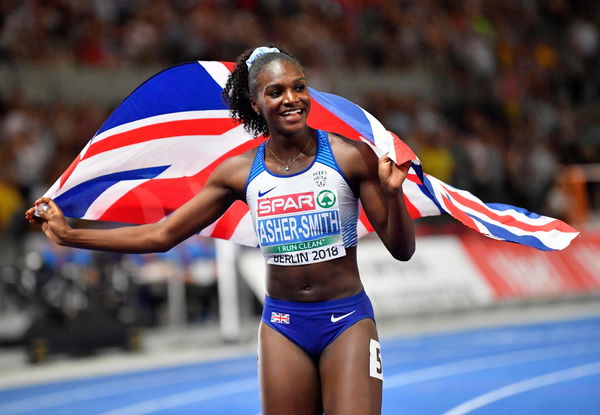 ---
---
Dina Asher-Smith is the fastest British athlete of all time. A world champion, four-time European Champion, and Olympic Medallist, her accomplishments off the track, however, are equally impressive.
ADVERTISEMENT
Article continues below this ad
She has a degree in history, has been honored with a Barbie doll in her likeness, has stood up for racial injustice, and became an award-winning writer for her column in the aftermath of the George Floyd case.
Before Tokyo 2020, Dina sat down for a wide-ranging interview for BBC sport.
ADVERTISEMENT
Article continues below this ad
Also Read: Tokyo Olympics 2020 Great Britain Flag Bearers- All You Need to Know About Hannah Mills and Mohamed Sbihi
British sprinter graces Vogue cover ahead of Tokyo Olympics 2020
Vogue chose the British hundred and two hundred meter sprinter to be their cover star. The sprinter told BBC sport she was glad Vogue chose her. She wanted them to focus on her strength, as it is part of the wider body-positivity movement.
"I think also that movement speaks to a lot of young, muscular women as well, especially young muscular black women, because the amount of times people go 'is this a man?' because you've got muscles.
"Young girls seem to confide in me. Lots of them turn around and say: 'I love sports. I'm really good at football, rugby, netball or whatever, but I'm really scared of getting too muscly and not being pretty.'"
Dina Asher-Smith is an inspiration to young women
Dina Asher-Smith was very happy with her Vogue shoot. They listened to her and made her look strong and muscular in the shoot, just as she is. 
"I was so grateful that Vogue amplified that and showed that, because particularly in spaces where sportswomen aren't commonly found, our body type is seen as an anomaly and then people don't know what to think of it.
"Then the images that the young girls receive sometimes can be negative about being muscular and strong and it does turn a lot of young women off doing sport.
ADVERTISEMENT
Article continues below this ad
"I was really happy to see the styling was a lot about skin and strength and power. I was so happy we were able to put that across because I think it's really important for young women to see strong women in the public eye, because that is a body type that is womanly, that is feminine, that is part of your life and your narrative as well."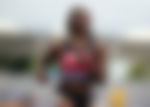 The British sprinter wants to change the narrative. Dina wants to make young women, especially young black women, feel comfortable in their skin. She wants them to go pursue whatever sport they want and be the best at it. Even if that means looking muscular and strong.
ADVERTISEMENT
Article continues below this ad
She is a great icon for today's youth. She wants to win an Olympic Gold and use her platform to show young women what they can achieve.