Could Olympics Legend Usain Bolt Have Run Faster in His Career?
Published 07/13/2021, 11:07 AM EDT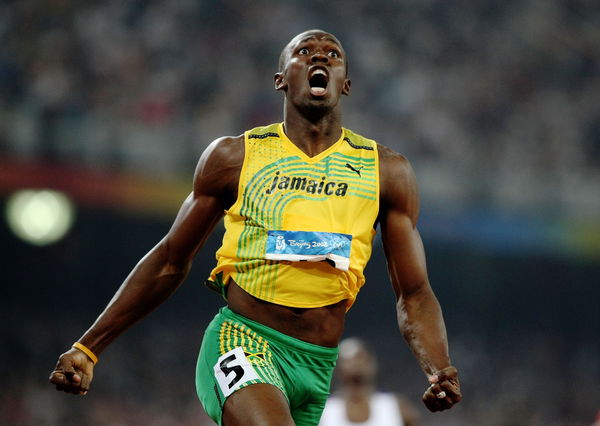 ---
---
Usain Bolt came, saw, and conquered. Throughout his dominant career at the Olympics, no athlete came close to him in terms of speed, and as far as competition was concerned, the gold medal was always reserved. Setting new world records in the 100m and 200m sprint races, Bolt ensured that the gold medal came to Jamaica for three consecutive editions of the Olympics. 
ADVERTISEMENT
Article continues below this ad
Winning big at Beijing (2008), London (2012), and Rio (2016), he left his permanent mark on the sport. All aspects considered, Usain Bolt is the fastest person ever recorded. In his prime, he was able to reach a top speed of 43.99 Kilometers per hour, which is 27.33 miles per hour.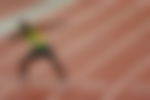 This statistic was measured in 2011, and that number could be even higher if the 2009 world record 100m run was recorded. Now that he has retired with his records still intact to this day, the question arises- Could Usain Bolt have run faster? 
ADVERTISEMENT
Article continues below this ad
Bolt was already smashing records and bagging medals at the Olympics, but since the human body is physically capable of going 40 mph, Bolt may have been able to turn it up a notch. 
Running shoe technology is changing the face of races
Obviously, speed and acceleration depend on muscle fiber contractions and their working so it may not have been physically possible for Bolt to up the ante. However, there could have been something that could have aided him in doing that.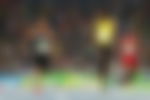 Running shoe technology has attracted the world's attention as Nike keeps making leaps and bounds in progress. The Vaporfly and such shoes and designed to reduced impact shock and improve the running economy of athletes. This means that more energy is returned to the athlete while running than is lost to the ground. 
With so many tweaks such as sole technology and other scientifically designed modifications, running shoes have actually turned out to play a huge part in today's races. One can only imagine how much faster Usain Bolt could have run with this technology at his disposal.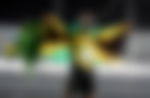 Usain Bolt claims he could have run faster with 'Super spikes'
Speaking to The Guardian, Bolt himself weighed in on this topic. When asked if someone broke his record with the aid of 'super spikes', he was divided on his feelings. 
"How can I argue if World Athletics decide that it's legal? I can't do anything about it. The rules are the rules. I don't think I'll be fully happy, but it's just one of those things," Bolt said.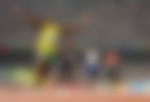 The Jamaican also went on to claim that if he had those 'super spikes' on him, the world record would be a lot faster. 
ADVERTISEMENT
Article continues below this ad
"We have guessed and we have talked about it, but I don't know for sure. But definitely much faster. Below 9.5 seconds for sure. Without a doubt."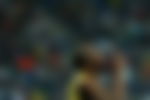 If someone does break his record eventually, it will be aided by super spikes. However, Bolt will always be seen as the fastest man ever recorded in history and with or without super spikes, he sure was fast. 
ADVERTISEMENT
Article continues below this ad