Despite Being Suspended Twice USA Beach Volleyball Player Taylor Crabb to Get His Chance at the Tokyo Olympics
Published 07/20/2021, 5:18 AM EDT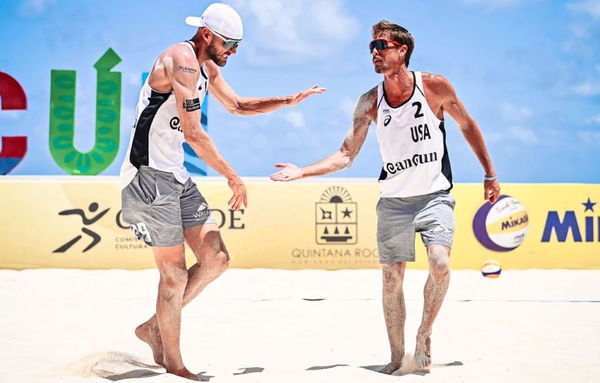 The 2020 Tokyo Olympics is set to mark the 25th anniversary of the introduction of Beach Volleyball at the Olympic Games. A high-octane sport watched by millions across the globe, beach volleyball is a sport that the US has traditionally dominated.
The US men's beach volleyball team claimed three of the first four gold medals on offer between 1996-2008. But ever since their performances have dropped drastically over the last two Olympic Games.
With no medal to show for at the London or Rio Games, the focus is now on the duo of Taylor Crabb and veteran Jake Gibb to take the US back to the very top of the podium.
ADVERTISEMENT
Article continues below this ad
The team is set to kick off their campaign by taking on Italy's Enrico Rossi and Adrian Carambula in their opening game. But Crabb's involvement in the games itself was in jeopardy not long ago.
Revoked suspension helped Crabb compete at Tokyo Olympics
Taylor Crabb is a well-established player in the beach volleyball circuit. Winning eight tournaments on the AVP Pro Tour, and a gold medal at the FIVB World Tour, Crabb's career though was in jeopardy back in 2017.
The beach volleyball star was banned by USA Volleyball (USAV) after reports of his apparent misconduct with a minor. Being sanctioned an initial two-year suspension, in May 2019 the USAV decided to extend his suspension till 2021 for reportedly breaching the terms of the agreement.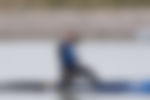 ADVERTISEMENT
Article continues below this ad
The suspension saw Crabb being barred from taking part, participating or attending any activities sanctioned by, or in connection with, USAV.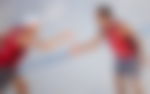 The suspension also barred Crabb from participating in events sanctioned by FIVB. This meant that Crabb would miss Olympic qualifying events as well.
ADVERTISEMENT
Article continues below this ad
It was only then that Taylor Crabb appealed the suspension and was heard by an arbitrator. The arbitrator ruled in favor of Crabb and brought his suspension down to a month which allowed him to play again from June 2019.
The arbitrator though did rule that violation of other terms of the agreement would result in a lifelong suspension for Taylor Crabb. Now cleared to take part in the Olympics, Crabb and his teammate Jake Gibb are chasing Olympic glory.