Does Running Shoe Technology Play a Huge Role in the Outcome of Olympic Races?
Published 07/05/2021, 1:50 PM EDT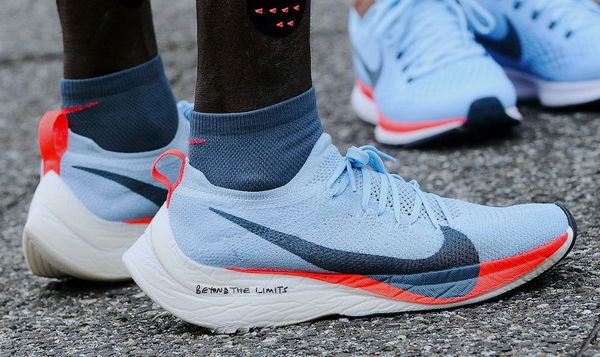 ---
---
Over the years, athletes have been getting better and better, breaking old records and setting new ones while nothing really lasts forever. Advances in training regimes, workout plans, and dietary restrictions have made athletes better and better in every Olympics sport. 
ADVERTISEMENT
Article continues below this ad
However, it would be pointless to believe that performances today rely on athletic capabilities alone. While there are advancements in body mechanisms, other aspects of victory are also looked into. Brought to the limelight by Nike, the topic of running shoe technology is gaining interest all over the world.
ADVERTISEMENT
Article continues below this ad
What exactly is running shoe technology? Unlike ordinary shoes worn by people at home or outside, these shoes possess the extra edge and are built for maximum efficiency with minimum output. Picture shoes that fit your size but have uncomfortable curves, the length is just a bit off the toes and the heel could offer a better cushion.
Running shoe Technology makes sure the shoe is designed for the athlete
Now picture shoes that meet all of these parameters. Running shoe technology is focused on such matters and each shoe is built for the athlete. Footwear is made to fit like a glove and every detail of comfort and efficiency is looked into. There is no part of the perfect running shoe that is left behind and the end product looks to achieve what a normal running shoe can't- efficiency.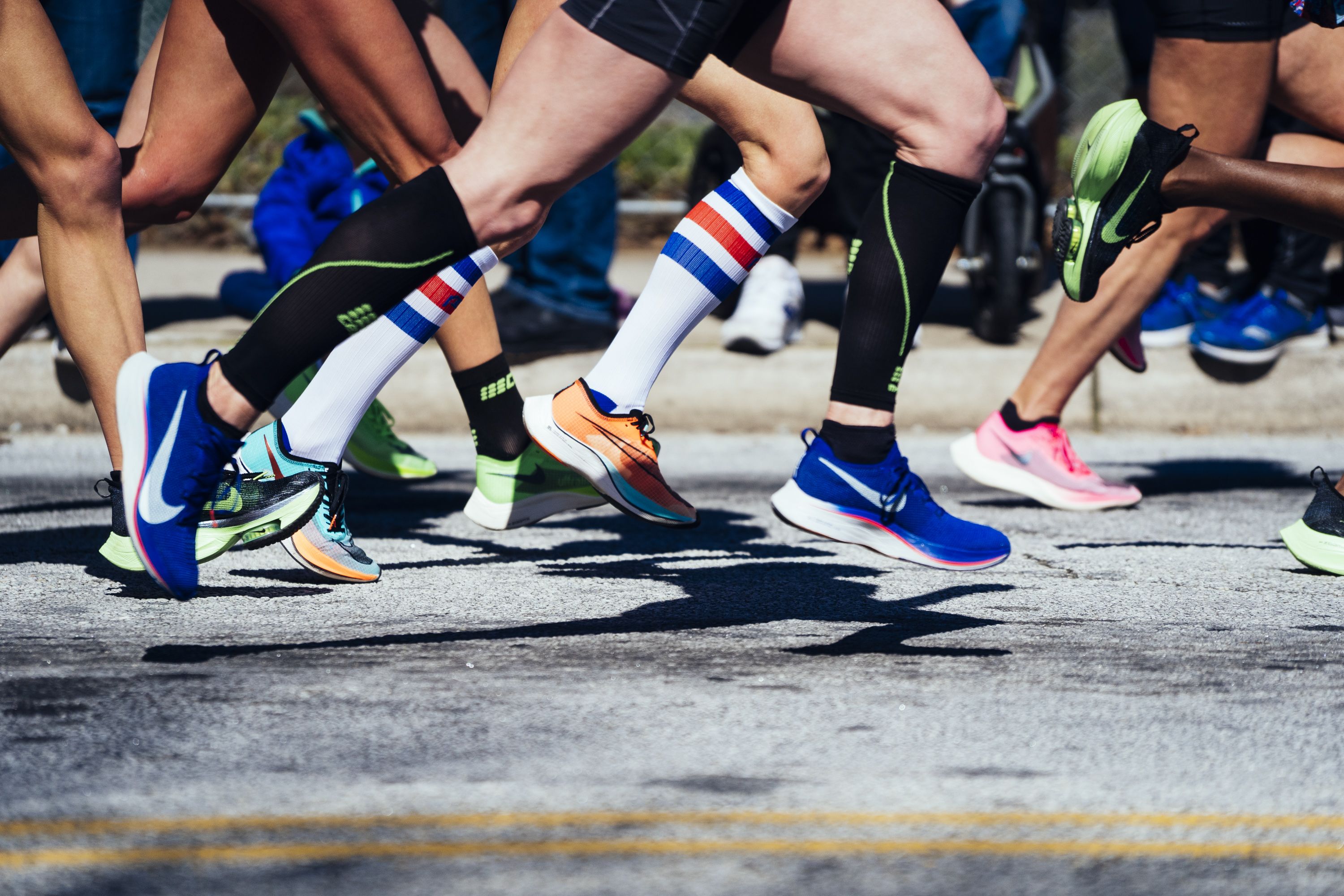 When the foot strikes the ground, there is more energy lost than it is actually gained due to the motion. Nike has specialized in this aspect of 'Running Economy' with its Vaporfly series. The specially cushioned sole at an optimum curve ensures that there is minimum energy loss to the momentum gained when the foot touches the ground. The heightened sole encompasses all of this and makes athletes feel like they are running on air. 
The rise of running shoe technology became primmest in the 2016 Summer Olympics in Rio when Nike introduced the Vaporfly 4% to the world, a shoe that granted athletes a clear edge over opponents. These shoes have now become a common sight in athletes on tracks. 
Nike has mastered the art of running economy
Nike has reached a new ground with carbon fiber plates inside the shoes that not only contribute to the flexibility but also ensure that sufficient energy is returned to the runner when the foot strikes the ground. Furthermore, the 40mm heel thickness is a major factor in the running game, not to mention that this number is 10mm thicker than normal running shoes.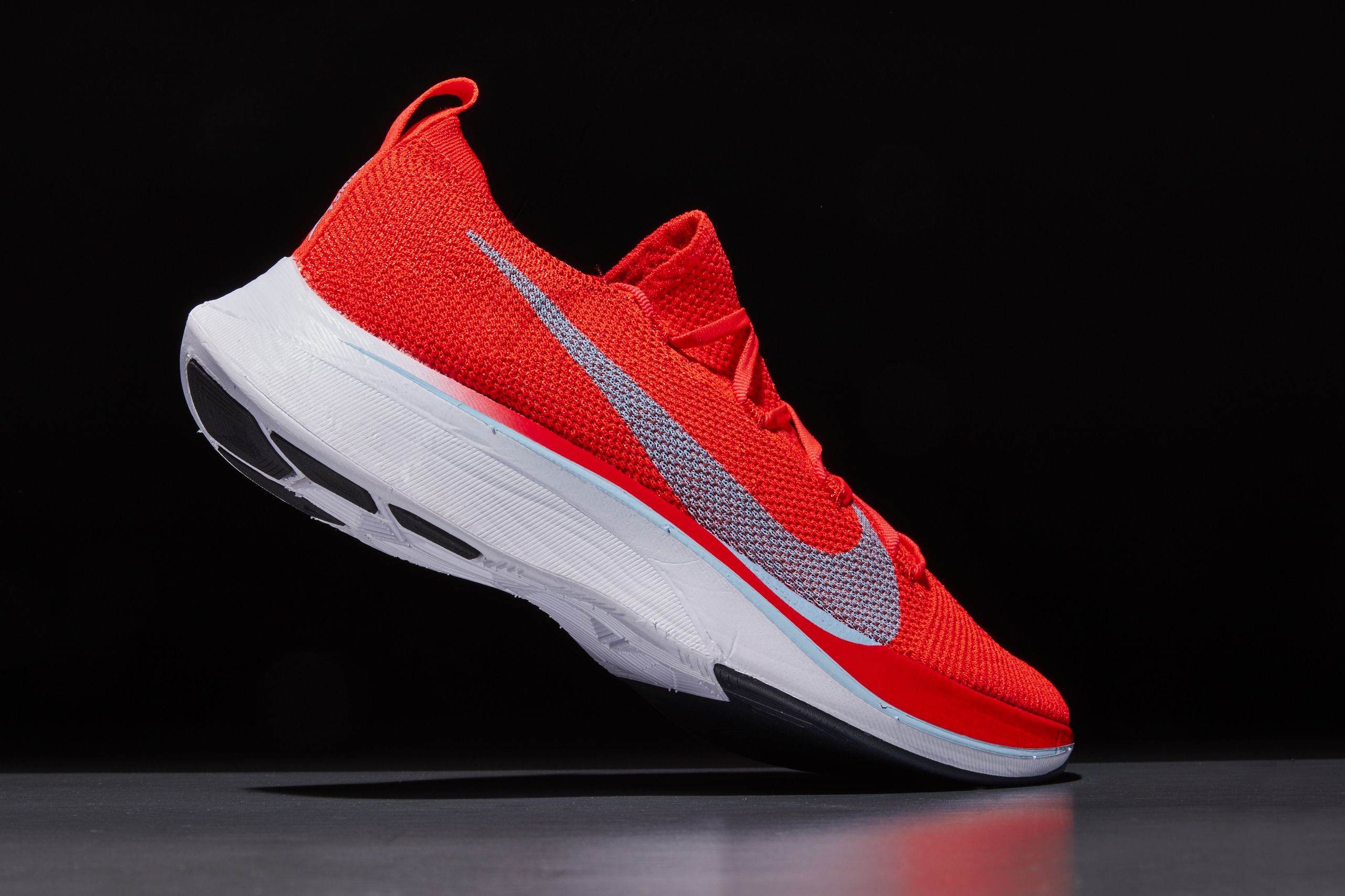 Vaporfly shoes use PEBA (Polyether block amide) foam rather than the usual TPU (Thermoplastic polyurethane) and EVA (Elastomeric polymer). This not only makes them lighter but also plays a crucial role in shock-absorbing and returning energy to runners.
ADVERTISEMENT
Article continues below this ad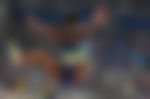 The entire Vaporfly shoe itself weighs 50g lesser than normal running shoes, which is really a unique statistic since it employs much more technology into the product than average shoes. 
ADVERTISEMENT
Article continues below this ad
Needless to say, shoe technology can and does play an important role in the modern race and nearly every sponsored athlete makes effective use of it to get every possible edge over their competitors in the Olympics. World Athletics has now set a restriction of heel thickness in running shoes to 40mm, and 25mm in running spikes. This has curbed the possibility of further advancements in soles but running shoe technology grows every day in other directions.