Elaine Thompson-Herah Believes Rivalry With Shelly-Ann Fraser-Pryce Will 'Motivate' Her to Break FloJo's World Record
Published 08/29/2021, 10:31 AM EDT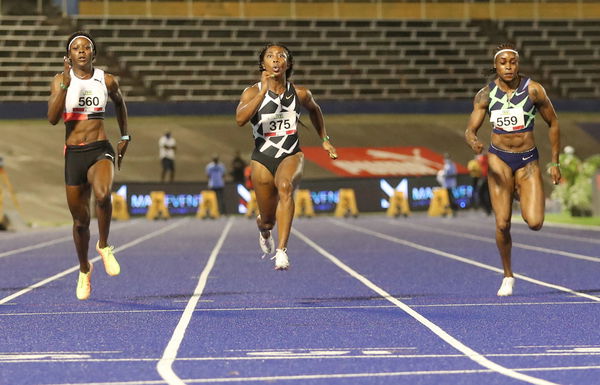 ---
---
Jamaican women had a stellar run at the Tokyo Olympics 2020. Three Jamaican women clean swept the medal tally in the 100m race. Elaine Thompson-Herah and Shelly-Ann Fraser-Pryce have been in a neck-to-neck fight.
ADVERTISEMENT
Article continues below this ad
Shelly took her Tokyo Olympics revenge over Elaine at the recent Diamonds league meet. Shelly won the race, clocking a time of 10.6 seconds, whereas the Olympic gold medalist finished very close at 10.64 seconds.
The two women are leading as they are the world's fastest women. Elaine holds the world's second-fastest time, whereas Shelly holds the record of third-fastest record.
ADVERTISEMENT
Article continues below this ad
Intense time rivalry between Elaine Thompson and Shelly-Ann
The two Jamaican women have been constantly breaking their personal best's this year. The unstoppable women's desire to win makes every match more interesting.
The world record in 100m has not been broken since 1988. Former American athlete Florence Griffith Joyner holds the record at 10.49 seconds.
Elaine Thompson has entered the 10.5 range and is not very far from breaking the world record. The rivalry between her and Shelly-Ann has been pushing the two women to bring out their best.
In conversation with the Jamaica Observer, Elaine opened up about her rivalry with the fellow Jamaican. Elaine never thought she would come this close to the world record, notably, her personal best stands at 10.54 seconds.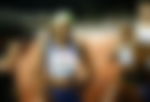 Elaine Thompson is 29 years old, while Shelly is 34-year-old. Shelly has been around for a while and has clinched 8 Olympic medals to date. But her blazing form seems to be unstoppable as she just keeps on getting better.
Elaine commented on their mutual respect and the advantage of the rivalry, as well as praised Shelly-Ann. Thompson said, "She ran 10.63 in Jamaica, which is not far from the world record. She is a hard-working woman. She is 34 years old, and that gives me confidence for my [next] Olympics when I will be 32 years old. [I am] a 29-year-old athlete running 10.54 and I know that will motivate her [Fraser-Pryce] as well."
A bright year for Elaine Thompson-Herah
ADVERTISEMENT
Article continues below this ad
Elaine just added another victory in her name as she won the Paris Diamond League. Although it was not her personal best as she clocked a time of 10.72 seconds. While Shelly-Ann did not compete due to fatigue.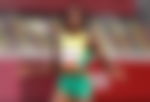 At Tokyo Olympics 2020, Elaine stunningly clinched the gold in 100m and 200m individual races. While she also bagged the gold in the women's 4*100m relay race.
ADVERTISEMENT
Article continues below this ad
Although Elaine has mentioned that breaking the world record is not her primary goal. Thompson is at a young age and it seems realistic for her. On the other hand, the clock is ticking for Shelly-Ann to break the world record, as she will retire in 2022 after the world championship.