Eleven Penalty Points!- German Equestrian Legend Michael Jung has a Nightmare at the Tokyo Olympics 2020
Published 08/01/2021, 4:28 AM EDT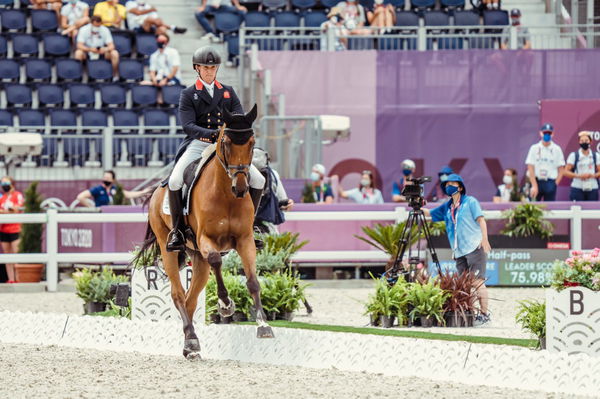 ---
---
Rio 2016 gold medalist in eventing, Michael Jung had an epic performance at the dressage test. However, he followed that with a dismal performance at the cross-country test. Although he finished tenth, by his standards the performance was far from good.
ADVERTISEMENT
Article continues below this ad
Michael Jung disappointed after picking up eleven penalty points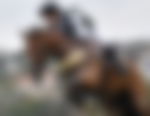 Michael Jung is chasing a historic three-peat at the Tokyo Olympics 2020. Having clinched gold in eventing at the 2012 London Olympics and 2016 Rio Olympics, a gold in Tokyo would cement his name as one of the greatest eventers of all time. However, his performance in today's cross-country test distanced himself from the podium.
ADVERTISEMENT
Article continues below this ad
By allowing his rival and eventing #1 Oliver Townend to leap frog him, Jung will have to register a flawless performance at the jumping test, which is the ultimate test to determine the medal winners. After his performance, he gave his verdict on how he performed.
"I am certainly disappointed about the 11 (penalty) points. We have to continue to fight more than ever and ride a double-zero (penalty points) tomorrow. He certainly touched the corner a little bit, but by no means in such a way that I would have expected it to fall. And only when I galloped on, I suddenly heard a bang and looked back and gulped a bit: ok the pole is down."
Jung has to pull it together and register a performance with absolutely no penalty points. The German eventer has to even lift the team's hopes for a medal. Alongside Julia Krajewski and Sandra Auffarth, Germany stands 6th in the team championships. It goes without saying, Jung needs to deliver tomorrow.
Who is Germany's sole hope now for an eventing medal at the Tokyo Olympics 2020?
ADVERTISEMENT
Article continues below this ad
Before the Tokyo Olympics 2020 began, we touted Michael Jung, Phillip Dutton, Andrew Hoy, Oliver Townend and even Laura Collett has favorites to win. However, a surprising member of Team Germany is shaking up the points table with some remarkable performances.
We're talking about Julia Krajewski, the Rio 2016 silver medalist. Krajewski suffered an unfortunate elimination at the individual eventing championship in Rio, but with the help of Michael Jung she gained a silver in the team event. In Tokyo, the tables seem to have turned.
ADVERTISEMENT
Article continues below this ad
Krajewski is in the provisional silver medal position in the individual championships. She has beaten out her legendary compatriot, and seems destined to end up on the podium. But could there be a twist after the jumping test in Tokyo?