Emotional Moment Unfolds as Hockey Player Competes at Tokyo Olympics 2020 Despite Father Passing Away Before Tournament
Published 08/06/2021, 1:10 PM EDT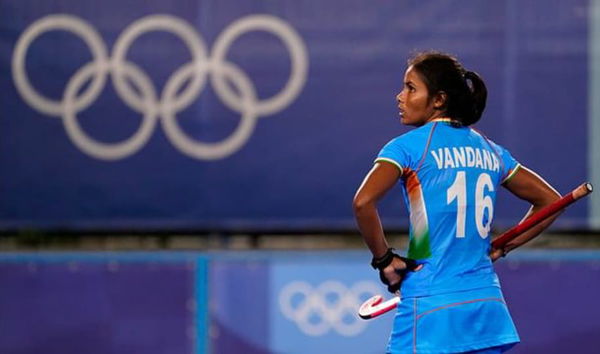 ---
---
Tokyo Olympics 2020 is an emotional roller coaster ride for athletes from all around the world. Every Olympian puts in more than their 100% but there are only three podium finishes.
ADVERTISEMENT
Article continues below this ad
The beauty of the Olympics is the story of athletes who struggle and sacrifice their everything to represent their nation. Indian women's hockey team has one such story of Vandana Katariya. She had promised her father to clinch the gold medal and was training rigorously for the same.
Just three months before the Tokyo Olympics 2020, Katariya lost her father and supporter. Indian hockey player couldn't even go in the last rites as she was training for the mega-event. Vandana came to Tokyo to fulfill that dream and produced her best performance.
ADVERTISEMENT
Article continues below this ad
Unfortunately, the Indian women's hockey team lost to Great Britain in their bronze medal match. Katariya will now go home with no medal, but with pride, as no other Indian women's hockey team has ever reached this feat.
Vandana's father stood by her in all the hardships
29-year-old Vandana first made it into the Indian hockey women's team in 2006. However, it was difficult for her to compete, as people always kept pulling her down for being a woman athlete. But her father, who was a wrestler himself, always supported her through criticism.
Going into Tokyo, the hockey team's forward player had promised her father she will win the gold. Unfortunately, they lost in the semi-finals to Argentina's women hockey team. Vandana's brother revealed her promise to her father as he broke down after their loss.
Notably, the Indian women team had put up a strong fight against the team of Argentina. Indian women also scripted history by taking their nation into the semi-finals for the first time.
Vandana even became the first Indian woman to score an Olympic hack trick in Tokyo. But, her goal for the gold medal ended with the loss to Argentina. Albeit, Indian women had one more shot at a podium finish in the bronze medal match.
Defending champion defeats Indian team by 4-3 at Tokyo Olympics 2020
While gold was out of their grab, Indian women still had a chance to clinch the bronze medal. Although it was no cakewalk, as the Indian team was up against the Rio Olympics 2016 gold medalists, Team Great Britain.
ADVERTISEMENT
Article continues below this ad
As expected, Great Britain started the match by scoring the first goal, but the Indian women also gave them neck to neck competition. Surprisingly, in the second quarter itself, Indian women shot 2 goals, taking the lead.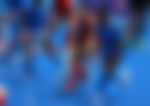 Albeit, the defending champions with their experience took the lead back in the final quarter and won by 4-3. The Indian women came very close to the podium but missed it by a whisker, as there was only one goal difference.
ADVERTISEMENT
Article continues below this ad
It will be tough for Vandana Katariya and every other Indian woman who had put up such a strong fight. However, what these women have achieved is notable and they will now aim for Paris Olympics 2024. Vandana's story will inspire many athletes around the world.