'Lewis Hamilton Gets Criticism'- Father of British Show Jumper Compares Equestrian to F1
Published 07/18/2021, 2:49 AM EDT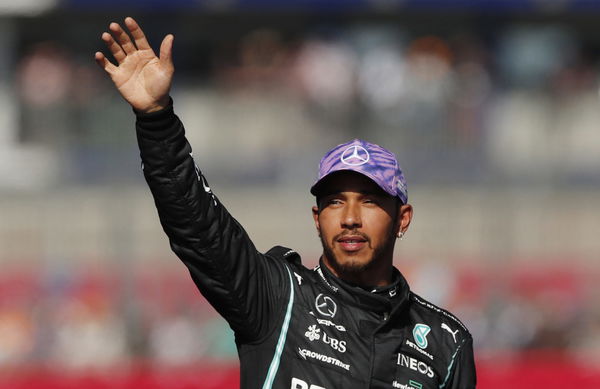 ---
---
With the Tokyo Olympics a few days away, the equestrian world is in for a hectic two weeks. While certain athletes celebrate the qualification for Tokyo, others have to live with the disappointment. One of them is Emily Moffitt, the daughter of London nightlife stalwart Neil Moffitt. After his daughter failed to secure qualification, Moffitt drew a parallel between his daughter and F1 legend Lewis Hamilton.
ADVERTISEMENT
Article continues below this ad
Moffitt cites Lewis Hamilton to explain his daughter's Olympic disappointment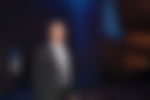 ADVERTISEMENT
Article continues below this ad
Make no mistake, Emily Moffitt is one of the best in the show jumping field. She put on masterclass performances worthy of Olympic qualification, but to her misfortune she didn't secure the qualification. Instead of her, the British Equestrian Federation selected Harry Charles, the son of famed show jumper Peter Charles.
While Emily' father, former CEO of Hakkasan Group Neil Moffitt called out the nepotism, he openly talked about how his financial backing helped his daughter fulfil her dream. This led to him comparing his daughter and seven-time Formula One World Champion Lewis Hamilton during an interview with Daily Mail UK.
"Lewis Hamilton gets criticism from people who say he only wins because he has the best car. It's similar with horses. There's a degree of truth in it. But you need a great horse and a great rider to get results."
An apt analysis from a man born into the hospitality world, which he also claims was a hindrance to his daughter's qualification. "It comes from this chauvinistic thing whereby if you're from a historic jumping family and up against the daughter of a hospitality guy [for Olympic selection] then you're clearly going to have an advantage no matter how well you ride."
Why is Moffitt upset with the BEF?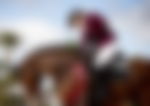 ADVERTISEMENT
Article continues below this ad
Although the details involving Neil Moffitt's annoyance is obvious, there's a lot more to him being upset with the British Equestrian Foundation. In show jumping, Britain hasn't seen a female show jumper in the Olympic team since 1976. This year, Emily could've been one of the two women to represent Britain at this stage for the first time in 45 years.
Emily's performance at the Olympic trials was far better than Harry Charles, the team's traveling reserve. Even in the rankings, Moffitt trounces Peter Charles' son by 40 spots (Moffitt ranks at #95 and Charles is at #135). Despite these factors, the selection committee selected Charles to go to the Tokyo Olympics 2020.
A flagrant act of nepotism by one of the most esteemed sporting institutions in the world. It caused Neil Moffitt to blow a gasket and Emily to watch the Olympics in bitter disappointment from her home.
ADVERTISEMENT
Article continues below this ad