Former Race Car Driver Elisabeth Halliday-Sharp Will Represent USA at Tokyo Olympics 2021
Published 07/01/2021, 4:16 AM EDT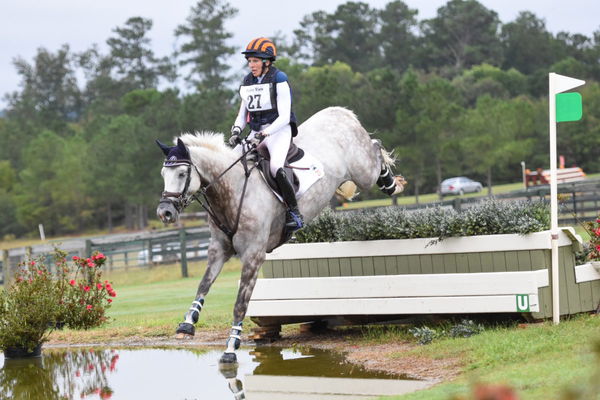 ---
---
The US Equestrian team for the Tokyo Olympics 2021 features some impressive names. Amongst them is Elisabeth Halliday-Sharp, an Olympic debutante and a former racecar driver. But how did an American Le Mans driver become an Olympic equestrian competitor?
ADVERTISEMENT
Article continues below this ad
Elisabeth Halliday-Sharp, former race car driver and now eventer
ADVERTISEMENT
Article continues below this ad
Born in San Diego, California but living in Lexington, Kentucky, Halliday-Sharp became a full-time equestrian after quitting her previous career in motor sport. She is the most successful female driver in the American Le Mans series, and the first woman to win the 24 Hours of Le Mans series.
Winning that accolade was a mighty achievement for Liz Halliday-Sharp, who rose to fame after that. She became a stalwart in the Le Mans series, a race focused on endurance and speed. But how did she transition from a fast-paced sport to equestrian; especially eventing?
Halliday-Sharp rode horses during her childhood, but never sought after it as an occupation. However, training under former Olympian and one of the most decorated athletes in equestrian history, William Fox-Pitt, Halliday-Sharp began her career as an eventer. Now, she will represent her country on the grandest stage of all.
Halliday-Sharp has been focusing on entering the Olympics since 2004, but the elimination of her horse ended that dream. Seventeen years later, her dream comes true as she will step out onto the field with eventing legend Phillip Dutton and Boyd Martin to represent the United States of America..
US eventing team for the Tokyo Olympics 2021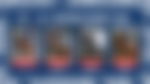 ADVERTISEMENT
Article continues below this ad
The US eventing team for the Tokyo Olympics is quite the line up. We not only have a debutante ready to make a great impression, but two veterans in Phillip Dutton and Boyd Martin. Having competed in the Olympics before, they will aim to extend their runs in the sport by winning in Tokyo.
Dutton represented Australia at the 1996 and 2000 Olympic Games, winning gold in both years. However, he opted for American citizenship and won Bronze in the individual eventing competition at the Rio Games in 2016. A lot is riding on Dutton, who is clearly in the last stages of his decorated career.
Boyd is the reliable veteran hellbent on delivering a powerful performance. As the Performance Director Erik Duvander says, Martin is the US team's fiercest competitor. The pressure on Elisabeth Halliday-Sharp's shoulders will ease once Martin and Dutton take over and show the world why they're the true veterans of the sport.
ADVERTISEMENT
Article continues below this ad