French Equestrian Gold Medalist Out of Tokyo Olympics 2021 as Horse Gets Injured
Published 07/13/2021, 5:23 AM EDT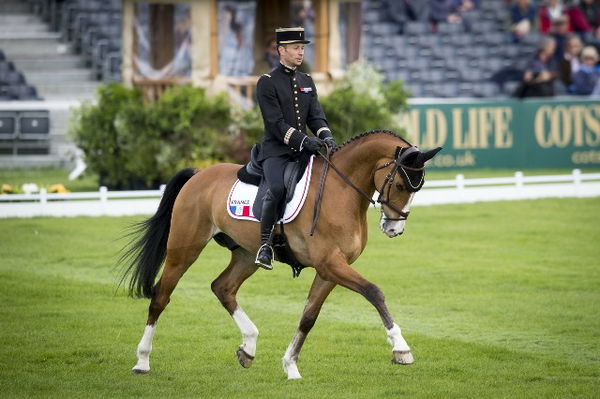 ---
---
French Equestrian presented a strong lineup ahead of the Tokyo Olympics 2021, but one of their stars is out. Thibaut Vallette bows out of the Olympics after an unfortunate injury to his horse, Qing Du Briot Ifce. He's a former gold medalist, winning at the Rio Olympics 2016 in the team eventing competition.
ADVERTISEMENT
Article continues below this ad
French equestrian dealt an immense blow ahead of Tokyo Olympics 2021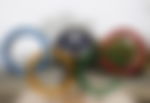 Qing Du Briot Ifce suffered a bone contusion last month, and still has a slight sensitivity in his hoof. The withdrawal of Thibaut Vallette leaves a huge dent in the French eventing squad. The former gold medalists at the Rio Olympics 2016 looked to repeat that feat in Tokyo, but will meet resistance from the US and German teams. Losing Vallette dents hopes for a podium finish too.
ADVERTISEMENT
Article continues below this ad
Alongside Karim Laghouag, Mathieu Lemoine and Astier Nicolas, Thibaut Vallette registered a stunning performance. Not only did he have zero jumping penalties, the French eventing team beat out the mighty German team with Michael Jung and Ingrid Klimke. Michael Jung clinched gold in individual eventing while Ingrid Klimke is the daughter of German equestrian legend Reiner Klimke.
Although he's ranked a lowly #252, Vallette's presence in the team was crucial, especially with his experience at the Olympics. He even has three bronze medals to his name, two at the European Championships and one from the World Championships.
Another interesting fact about Vallette is that he was a career officer in the Alpine Troops. His official standing was Lieutenant Colonel Thibaut Vallette, a mighty name, and a throwback to when only uniformed officers participated in equestrian at the Olympics.
What does the French eventing team look like now?
ADVERTISEMENT
Article continues below this ad
Thibaut Vallette isn't the only former Olympian to bow out of the French eventing team. Prior to Vallette's exit, Astier Nicolas, two-time gold medalist and the winner of the silver medal in individual eventing in Rio bowed out after his horse, Babylon De Gammes suffered a sprain. He commented on his exit, saying, "This is a huge disappointment, but the priority will always be my horse's health and we don't want to take any chances for the rest of his career."
Even Thibaut commented on his exit from the Games. "It's a big disappointment, ending on this Olympic deadline for our sixth selection would have been a great end to the career for this horse on the outstanding course. We will take care of him."
Replacing Vallette is Christopher Six, who he wished good luck. "I leave my place for a great teammate, Christo [Christopher Six] who deserves to go defend the colours of France." Replacing Astier is former gold medalist Karim Laghouag, who joins Tom Carlile and Nicolas Touzaint who make their Olympics debut in Tokyo.
ADVERTISEMENT
Article continues below this ad