From Crowdfunding to Panasonic; How This US Karateka Fulfilled Her Tokyo Olympics 2020 Dream
Published 07/21/2021, 7:49 AM EDT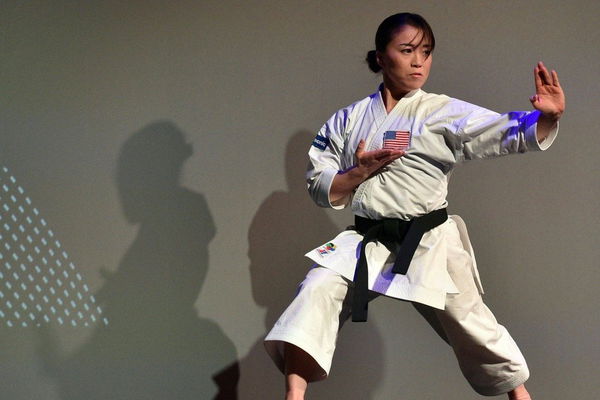 ---
---
The Tokyo Olympics 2020 is the stage where many athletes will make their dreams come true. For karate, the sport makes its grand debut at the Olympic stage in Tokyo. However, it won't return in 2024 or 2028. For Sakura Kokumai, this is probably her last chance to win a medal in karate at the Olympics.
ADVERTISEMENT
Article continues below this ad
Sakura Kokumai's incredible journey to the Tokyo Olympics 2020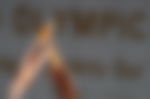 Karate's inclusion in the Tokyo Olympics 2020 must've been music to Sakura Kokumai's ears. Having practiced karate since she was in primary school, her journey to the Olympics is full of struggle, strife and even racism.
ADVERTISEMENT
Article continues below this ad
Unable to devote her full attention to karate, Kokumai quit a stable job and poured all her resources into her passion. As a result, she was left with very little money but a long way to go to finance her dream. To make that dream come true, she resorted to crowdfunding.
A handful of athletes have crowdfunded their Olympic dream, but Kokumai's journey is unique. In an interview with CNBC Television, Kokumai claimed she had little over five dollars in her bank account, and her wardrobe mostly comprised her Team USA clothes. She began a crowdfunding page with a $5,000 target, but exceeded the amount by over $800.
She found a strength and conditioning coach in San Diego, although she lived in California. Her struggle did not stop there as she had no sponsors to pick up some of her expenses. However, a vast entity showed up and almost rescued her from financial trouble.
Panasonic lifted Kokumai's Olympic hopes
ADVERTISEMENT
Article continues below this ad
Ahead of her Olympic qualification, electronics giants Panasonic began sponsoring Kokumai. From being crowdfunded and living with her strength and conditioning coach to having Panasonic as a sponsor is proof of how far Kokumai has come.
In Tokyo, Kokumai will represent the United States, but will perform in front of her family who lives in Japan. Born in Hawaii, Kokumai is a first-generation American, the Tokyo Olympics 2020 is a sort of homecoming for her. Performing in the kata event, she is the world #5 and the top karateka from the United States.
A former Pan American champion as well, Sakura Kokumai is one favorite to return home with a medal. Along with her are Ariel Torres, Brian Irr and Tom Scott, who only qualified yesterday.
ADVERTISEMENT
Article continues below this ad