Great Britain Athlete Reaches Tokyo Olympics 2020 on Crowd Funding After Being the Least Funded Sport by British Government
Published 07/30/2021, 2:55 PM EDT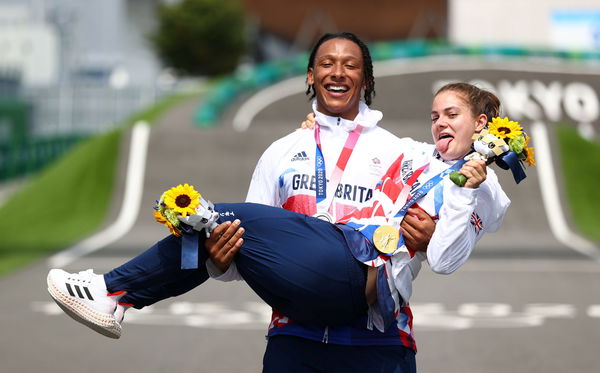 ---
---
Tokyo Olympics 2020 has a plethora of inspiring stories from athletes overcoming diseases to 13-year-olds clinching medals. Great Britain's Beth Shriever also has one as she won the Olympic gold medal in BMX racing. Notably, she did it with the least funding from the government.
ADVERTISEMENT
Article continues below this ad
BMX racing was the least funded sport by the UK government, but two British athletes have won. Two years ago, Beth launched a €50,000 crowdfund to make a path for her journey to Tokyo Olympics.
 22-year-old trainee teaching assistant, now an Olympic gold medalist
ADVERTISEMENT
Article continues below this ad
After the 2016 Rio Olympics, the UK government had cut down funding for women BMX racing. Albeit Essex athlete didn't give up on her Olympic dream, paving her own path. Shriever crowd-funded, took up a part-time job as a teaching assistant, and covered all her training costs.
When the young athlete entered the game, she was the underdog. However, Bethany outnumbered the defending champion Mariana Pajon of Colombia, causing a huge upset to the favorite. 22-year-old has now become the first British athlete to win an Olympic gold medal in BMX racing.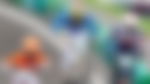 The gold medal winner was shocked after winning, as she was not expecting. It was not just her struggle but her family and friends too, who supported her through thick and thin.
The youngster has motivated many athletes to never give up on their dreams after rising to the top. Interestingly, she was not the only British athlete to win a medal in BMX racing today.
Kye Whyte grabs silver medal in BMX racing men's event at Tokyo Olympics 2020
21-year-old Whyte comes from a bike-riding family background as his father co-founded a BMX club. The motive was even more inspiring as he wanted to promote the sport amongst youngsters, distracting them from taking up crime.
ADVERTISEMENT
Article continues below this ad
Hence, it was a proud moment for his riding dynasty family. Kye also defeated a Colombian rider, Carlos Ramirez, to win the silver. While Netherlands Niek Kimmann clinched the gold medal.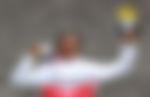 British medalists go way back as they first met around the age of 12 at the youth talent games in Great Britain. They have seen each other's journey and now bagged medals just seconds away from each other.
ADVERTISEMENT
Article continues below this ad
As Shriever finished her match, she fell on the ground and Whyte picked her up in the sky. It was a spectacular day for BMX racing in the history of Great Britain, and will now have more attention from the government.