"Call Her a Hero!"- Taylor Swift Takes Simone Biles' Side in Mental Health Debate at Tokyo Olympics 2020
Published 08/04/2021, 2:21 AM EDT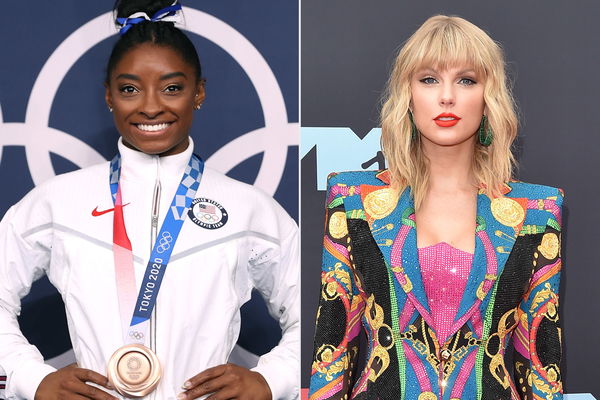 ---
---
Simone Biles turned heads at the Tokyo Olympics 2020, but mostly because of her withdrawal. The most successful gymnast in the world backed out of the team event and all-around event because of her mental health. In doing so she became a spokesperson for mental health and earned plaudits from some of the biggest names in the world.
ADVERTISEMENT
Article continues below this ad
Taylor Swift voices Simone Biles' struggle at the Tokyo Olympics 2020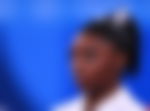 One of those gigantic names that came to Biles' aid was Taylor Swift. The Grammy-award winning superstar voiced a video package that highlighted Biles' return to competition. After she succeeded at the beam event, NBC released the video on their Twitter account.
ADVERTISEMENT
Article continues below this ad
The 31-year-old music icon beautifully narrated Biles' journey, from her sudden withdrawal to her glorious comeback. Let's just say, there was no one better to voice Simone Biles' journey than the eleven-time Grammy Award winner.
"What do we want from our heroes? What do we expect from them?" Swift continues, "What do we need from them? What happens when they surprise us? When you have the attention of the world, everything you do takes on a bigger meaning. It can be a heavy burden. It can be a chance to change everything."
"But throughout the last week her voice has been as significant as her talents; her honesty as beautiful as the perfection that had long been her signature. But don't you see? It still is. She's perfectly human, and that's what makes it so easy to call her a hero. Simone Biles, back on the beam in Tokyo."
How did the world react to Biles' bronze medal win?
ADVERTISEMENT
Article continues below this ad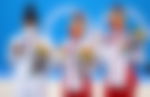 Simone Biles marked her return to competition with a bronze medal alongside Sunisa Lee, the all-around champion. Her performance was remarkable and warranted a medal, but fell short to China's Tang Xijing and Guan Chenchen. Although the bronze must've tasted bitter, the world rose in applause for her courage.
After withdrawing, Biles cited 'Twisties' as the reason. While many stood confused, the gymnastics world understood what she meant. Besides, for an athlete of Biles' skill, it gets lonely at the top. However, she dug down deep and pulled off a medal-winning performance in the balance beam final.
ADVERTISEMENT
Article continues below this ad
With that win she levels Shannon Miller's record at the Olympics, and is on track to become the most decorated gymnast at the Olympics. With a silver and bronze to her name, Biles' journey in Tokyo has ended, but we're already hyped to see her in Paris and then Los Angeles.