HILARIOUS! Japanese Softball Player Gets Her Tokyo Olympics 2020 Gold Medal Replaced After Mayor Bites Hers
Published 08/13/2021, 9:11 AM EDT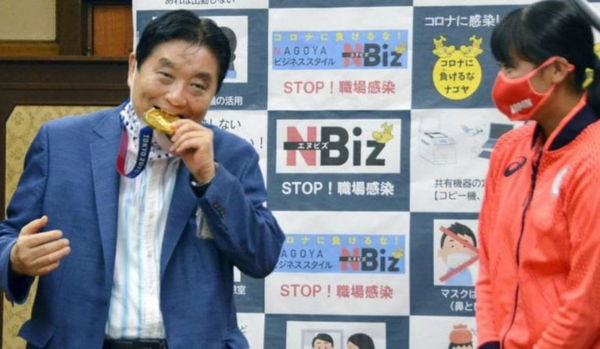 ---
---
Athletes from all around the world clinched medals at Tokyo Olympics 2020. After going back home, Olympic medalists received heartwarming receptions from their family and friends.
ADVERTISEMENT
Article continues below this ad
The shining Olympic medal also has its own craze, as everyone wants to get a look at it. However, something unexpected happened in Japan. A Japanese mayor lost control of his excitement and chomped on the Olympic gold medal.
Mayor bites softball athlete Miu Goto's gold medal
ADVERTISEMENT
Article continues below this ad
Softball made a comeback at the Tokyo Olympics 2020, after being absent in two consecutive Olympic games. The host nation clinched the gold medal in the sport, defeating Olympic powerhouse USA.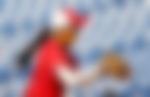 Miu Goto, who was part of the winning team, went back to her city Nagoya after the mega-event. In an event to celebrate the winning champion, the mayor of the city of Nagoya was also present.
In his moment of excitement, Takashi Kawamura, the mayor, lowered his mask and took a bite of the Olympic medal. While a lot of Olympians do the same act, it was unusual for a Mayor to perform such an act to someone else's medal.
The mayor was criticized for his disrespectful act and also went against COVID protocols. Social media users called it the 'germ medal.'
Olympic officials will swap the medal for the Tokyo Olympics 2020 medalist
The Olympics officials have addressed the unacceptable behavior. Following which they will swap the Olympic medal with a new untouched one for Miu Goto. The International Olympic Committee has also agreed to bear the costs.
ADVERTISEMENT
Article continues below this ad
Olympic silver medalist Yuki Ota also came forward to criticize the act. She posted on Twitter saying, "Apart from showing a lack of respect for athletes, he bit it even though (athletes) are putting on medals themselves or on their teammates during the medal ceremonies as part of infection prevention measure. Sorry, I can't understand. "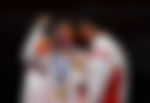 Athletes had to follow strict protocols during the mega-quadrennial games, and it was unusual for them to wear medals themselves. The IOC even informed them they should not do the traditional medal bitting pose because it's not edible.
ADVERTISEMENT
Article continues below this ad
After facing backlash, even from Tokyo Olympics 2020 sponsors, the mayor apologized for his actions. Takashi also offered to pay for the replacement.