HILARIOUS: Number Two Ranked Shooter Shoots Opponent's Target During Tokyo Olympics 2020 in a Bizarre Scenario
Published 08/02/2021, 1:02 PM EDT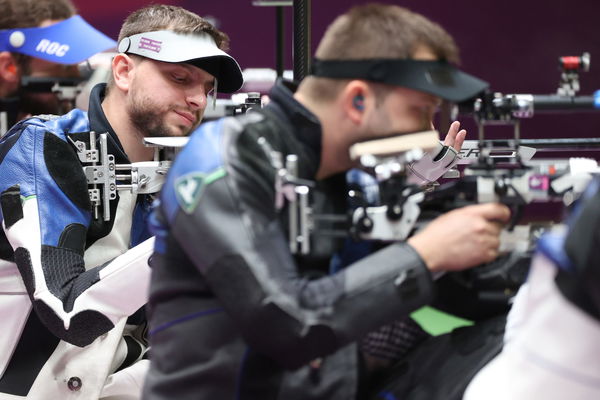 ---
---
The campaign for the Olympic medal in shooting at Tokyo Olympics 2020 is over. While shooters aimed at the bullseye, something unusual happened on the Asaka shooting range.
ADVERTISEMENT
Article continues below this ad
In the 50m rifle 3 positions final event, Ukrainian shooter Serhiy Kulish shockingly fired at his opponent's target. This led to his unexpected elimination from the final round.
Ukraine's shooter lost it because of his misfire, which straight away, pulled down him to the eighth position. While China clinched the gold medal, ROC and Serbia followed at second and third position.
ADVERTISEMENT
Article continues below this ad
World number two Kulish loses his chance on second Olympic medal
At Tokyo Olympics 2020, many disqualifications took place due to players using foul play or making unwanted mistakes. Although, an Olympic medalist making a mistake is unusual.
Serhiy Kulish entered Tokyo Olympics 2020 as the world number two in 50m rifle 3 positions men's event. Kulish's list of achievements doesn't end there as he also won the silver medal at Rio Olympics 2016. Ukrainian shooter was competing in his third consecutive Olympics games.
Kulish entered the 50m event with a decent performance finishing at the sixth position in qualifications. Unfortunately, he was the first one to be out of the medal race finishing at the last.
Discomfort in his jacket led to his carelessness
In the 50m rifle 3 positions event, shooters have to wear specialized clothing from head to toe. Because of the weight of the rifle, athletes need supporting clothes that keep their bodies stable. However, if they are not the right fit, it can cause the shooter a lot of discomfort.
In the finals match, a similar situation happened with the Ukrainian shooter, as his jacket button was unlocked. In the finals after 30 shots, Kulish was in a safe spot at the 4th position out of 8.
Things took a 360 turn for him in the 7th series of the finals match, when he shot on the rival's target. The uneasiness in his outfit distracted him, and with the clock ticking to fire, Kulish did not realize he was shooting at his opponent's target. A big medal hope for Ukraine, Serhiy was the first one to be eliminated out of 8 shooters on the lane.
Kulish was disappointed with his mistake at Tokyo Olympics 2020
Ukrainian shooter had recently clinched the gold medal at ISSF World Cup 2021 in Osijek. Post-match, when asked about the mistake shooter said, "I am not happy. Who shoots into someone else's target? Only people like me."
ADVERTISEMENT
Article continues below this ad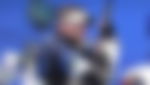 A three-time Olympian making such an unusual mistake is shocking. Kulish also reflected upon the infrastructural structure of shooting in his country. According to the Olympic medalist, there is only a small 5 lane range in his city.
Shooters have to travel outside to get a decent enough range to train. And, because of this, there is a lack of internal competition. Notably, Ukraine has clinched only one bronze medal at Tokyo in shooting sport.
ADVERTISEMENT
Article continues below this ad
If Kulish wouldn't have misfired Ukraine had a realistic chance at their second medal at the mega-event. China is the leader in shooting sport with 11 medals, followed by the USA and ROC at 6 and 8, respectively. As the USA has more gold than ROC, they are in the second position.