How High is US Olympian Jessica Springsteen Ranked in the World Equestrian Rankings?
Published 07/13/2021, 4:20 AM EDT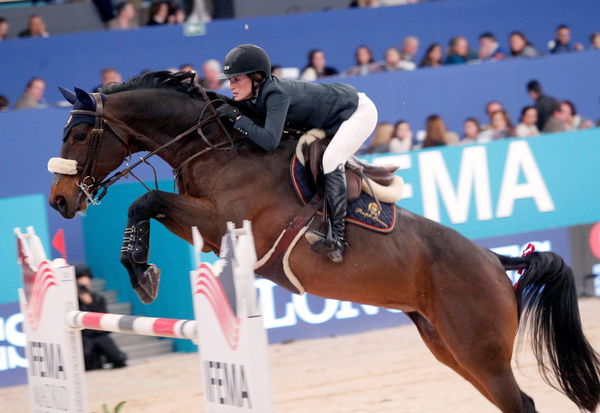 Jessica Springsteen has been in the spotlight for weeks after her Olympic qualification. The daughter of legendary musician Bruce Springsteen qualified for the US show jumping team alongside a star-studded lineup. Recently, Springsteen witnessed a jump in her FEI ranking after her qualification.
ADVERTISEMENT
Article continues below this ad
Jessica Springsteen jumps thirteen places in FEI rankings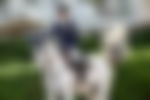 Alongside Kent Farrington, McLain Ward and Laura Kraut, Jessica Springsteen will gun for gold at the Tokyo Olympics 2021. Her recent string of virtuoso performances warranted her a place in the US show jumping team. Some can also attribute her qualification to luck after Beezie Madden withdrew her name from consideration.
ADVERTISEMENT
Article continues below this ad
Replacing the former world #11 is an enormous deal for Springsteen. However, she and Madden have somewhat switched places in the rankings. While Madden fell from #11 to #21, Springsteen rose from #27 to #14. Right now, she lies behind Kent Farrington and McLain Ward who rank at #5 and #10, respectively.
Springsteen's jump in the rankings is attributed to a big win at the CSI4* Grand Prix in St. Tropez – Grimaud. Although she rode RMF Tinkerbell, she will ride Don Juan Van De Donkhoeve at the Tokyo Olympics 2021. Don Juan hasn't given her much wins, but she will use her skill and expertise to draw an excellent performance out of him.
The spotlight on Springsteen will remain constant throughout the Olympics because of her reputation. She will need an impressive performance at the Tokyo Olympics to prove she's more than just a celebrity, but a true Olympian.
What are the rankings of the rest of the show jumping stars?
ADVERTISEMENT
Article continues below this ad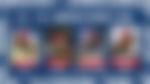 With Jessica Springsteen ranking at #14 with a 13 place rise, let's analyse how high the rest of the US show jumping team members rank. Given their rich history with a ton of success, every member ranks in the top twenty, but two are in the top ten, and one is in the top five.
Laura Kraut, the gold medalist from the Beijing Olympics 2008 in the team jumping event ranks at #24. She rose four spots from #28, replacing the former #24 Emanuele Gaudiano from Italy. Springsteen is the third highest ranked from the US show jumping team, and McLain Ward is the second-highest ranked athlete on the list.
ADVERTISEMENT
Article continues below this ad
At #10, McLain Ward fell by one spot. Former #10 Marlon Modolo Zanotelli jumped three spots to the #7 position, sending the two-time gold medalist to #10. Finally, Kent Farrington, the former silver medalist from Rio 2016, ranks at #5, making him the highest ranked member of the US show jumping team.