"I Could Have Won Gold in Athens"- Usain Bolt Looks Back on the Biggest Loss of His Olympics Career
Published 07/09/2021, 11:22 AM EDT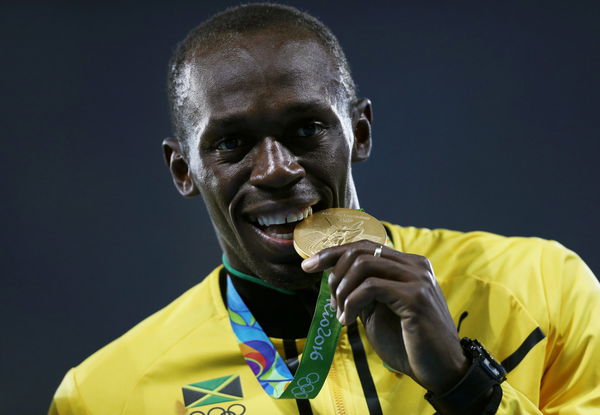 ---
---
Usain Bolt was undoubtedly the fastest runner in the world in his heyday and dominated the tracks for nearly 15 years. The world records he set for the 100m and 200m sprints stand to this day and no one has come close to breaking them. 
ADVERTISEMENT
Article continues below this ad
Over his glorious career, he collected eight Olympic gold medals. Participating in Beijing 2008, London 2012, and Rio 2016 editions, Bolt was the golden boy in every event he participated in. Collecting the medal haul from his victories in the 100m, 200m, and 4x100m relay events, he managed to establish his dominion over the tracks.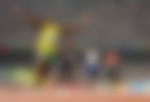 However, looking back on it all, one thing continues to irk the Jamaican. This would be none other than the 2004 Olympics in Athens. Then just 18 years old, Bolt was aiming to make the world know his name, sadly crashed out in the heats due to an injury. The campaign was a total failure and Bolt feels that he was entirely to blame for it. 
ADVERTISEMENT
Article continues below this ad
"In 2003 I was running faster than almost everybody," he said, speaking to The Guardian. "If I had run in the world championships that year I would have probably medalled. And if I'd continued on that road, I would have run 19 seconds earlier in my career, so for sure I could have won gold in Athens if I'd dedicated myself more."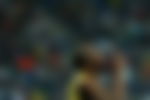 Usain Bolt claims he was too distracted in his youth
Usain Bolt believes that as a younger athlete, he was distracted by other things and didn't give the tracks enough focus. If he had, he believes there would definitely be more gold in his showcase.
"But it was tough for me because even in high school I was famous. Everyone knew who I was in Jamaica. And I didn't have somebody who had already been through it to say: 'You have to take this seriously, because this is what you could do.' It was just my coach telling me to train hard," he explained.
The Jamaican already revealed that the biggest regret of his career was not getting serious earlier. Athens 2004, although difficult, would have been a surefire success according to him had he prepared with the same mainframe as he did for the later stages of his career.
ADVERTISEMENT
Article continues below this ad
"That's why I try to talk to the younger athletes now and explain to them 'get serious early man'. Because the possibilities are endless," he said.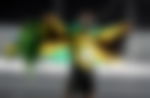 Needless to say, Usain Bolt was fast and also believes he could have been faster had he used the 'super shoes' available to athletes today. When it comes to the tracks, he is still regarded as the fastest of them all. 
ADVERTISEMENT
Article continues below this ad