"I Failed You All"- Sha'Carri Richardson Makes an Emotional Statement After Shocking Suspension From Tokyo Olympics 2021
Published 07/02/2021, 1:31 PM EDT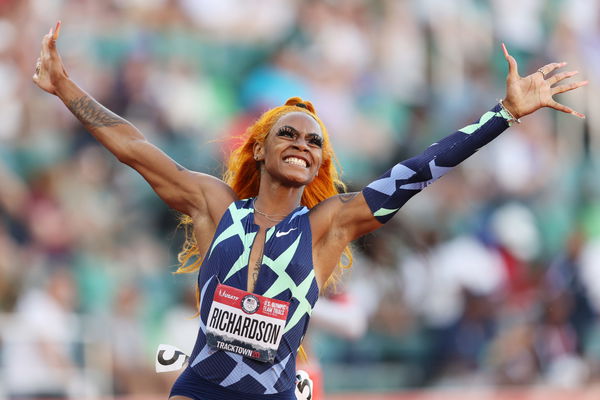 The US Olympic team took a major hit earlier today as it was announced that ace sprinter Sha'Carri Richardson would be suspended for one month over her failing the marijuana test after the Olympic trials last week. The 100m gold medallist was stripped of her achievements in the meet and her presence at the Tokyo Olympics is now in question. 
ADVERTISEMENT
Article continues below this ad
With an entire nation questioning and arguing about the legitimacy of the decision, Sha'Carri Richardson assumed full responsibility for her actions and accepted the one-month suspension. Speaking on the TODAY show, the athlete seems to have made peace with her fate. 
"I want to take responsibility for my actions," she said. "I know what I did, I know what I'm supposed to do … and I still made that decision."

ADVERTISEMENT
Article continues below this ad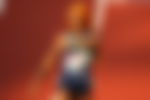 Sha'Carri Richardson was forced to cope with some tragic news
Mere days before the race, Richardson lost her mother which took a huge toll on her mentally. She powered through the grief and didn't reveal this news to the world until the race was over. She claims that the marijuana was a way of her coping with the tragedy that befell her so unexpectedly.
"(I'm) not making an excuse or looking for any empathy in my case, but, however, being in that position in my life, finding out something like that, something that I would say is probably one of the biggest things that have impacted me … that definitely was a very heavy topic on me," she said.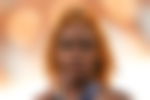 "People don't understand what it's like to have to … go in front of the world and put on a face and hide my pain," she explained. "Who am I to tell you how to cope when you're dealing with the pain or you're dealing with a struggle that you haven't experienced before or that you thought you never would have to deal with?"
Richardson apologized for letting her nation down
Sha'Carri Richardson, although in a world of pain right now from every corner, is still aware of the feelings of her fans. She understands that her actions have also put a damper on the hopes of a nation. 
ADVERTISEMENT
Article continues below this ad
"I apologize. As much as I'm disappointed, I know that when I step on the track, I don't represent myself. I represent a community that has shown me great support, great love, and I failed you all."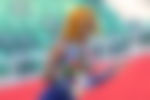 She added that she did not know how to control her emotions adequately enough, and apologized further for the entire scene. While many dispute the logic behind her being banned over Marijuana, she maintains that her response to such tragic news was only natural. 
ADVERTISEMENT
Article continues below this ad
"Don't judge me because I am human. I'm you, I just happen to run a little faster," she said boldly, concluding the interview. 
The decision on her continuity in the Olympics is still in question. However, the debate on Marijuana being a performance-enhancing drug still rages on and although it is a disputed scenario, Sha'Carri Richardson will have to prepare for the worst.