"I Said 12, They Show Up at 6", Usain Bolt Highlights the Challenging Attitude in the Music Industry
Published 09/11/2021, 10:00 AM EDT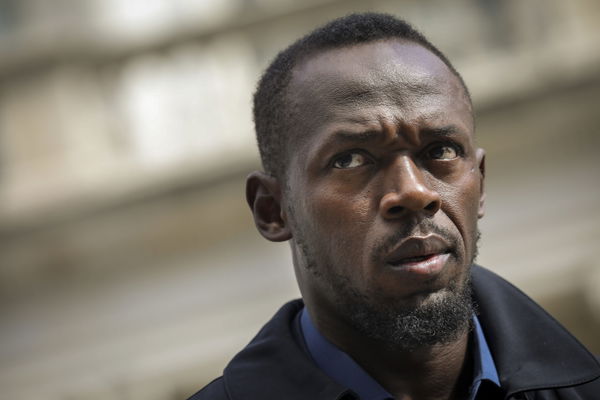 ---
---
Usain Bolt, the Olympic legend, shines wherever he goes. Bolt just released his new music album, and he is already on the top just the way he used to be in the field. After calling it quits on his athletic career, Bolt has been investing his time and efforts in his passion for music.
ADVERTISEMENT
Article continues below this ad
Bolt has won record-breaking 8 gold medals in the Olympics. Notably, he still holds the world record in 100m and 200m events, which he had established back in 2009. The unstoppable Bolt is also leading the charts in the music industry, as his new album 'Country Yutes' is on the top of iTunes reggae charts. However, it was not a cakewalk for the legend to step into a new industry.
"It's hard", Usain Bolt talks about his experience in the music industry
ADVERTISEMENT
Article continues below this ad
Bolt is perhaps the best known athlete around the world. Even if someone is not a track and field fan, they're aware of Usain Bolt and his lightning speed. Entering the music industry, he collaborated with his best friend and manager, NJ Walker, for his album, 'Country Yutes'.
In conversation with Grammy.com, he revealed why he collaborated with his best friend on his album. Bolt highlighted it was hard to get people to come and record.
"It's difficult, that's one thing I've learned. It's one of the major reasons why I did the first album with mainly just my friend. It's hard to get my people to record. I said 12, they show up at 6. They want to record for two hours and go. I said you know what, let's just do this first and then we can start putting things together in a few years for a proper, different album," Bolt said.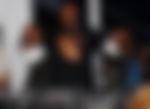 Music is in the DNA of the Olympic legend
ADVERTISEMENT
Article continues below this ad
Usain Bolt hadn't planned to become a music producer, but he always had a passion for music. Athletes and music have a strong connection, as it is relaxing and even therapeutic for athletes.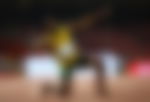 Usain Bolt is often seen dancing and singing. Even during Tokyo Olympics 2020, he was seen celebrating the Jamaican women's team's success in track and field. Bolt even said, "music has just always been a part of my DNA."
ADVERTISEMENT
Article continues below this ad
Even after the challenges and hurdles, Bolt's new music album has been doing well. Now Usain has his eyes set on the prestigious Grammy awards.