"I Want to Use My Platform to Stand for Gender Equality"- US Soccer Star Alex Morgan Makes a Bold Statement Ahead of Tokyo Olympics 2020
Published 07/19/2021, 11:45 AM EDT
---
---
A 32-year-old Alex Morgan will be stepping on the field in Tokyo, undoubtedly feeling a lot different than when she did so nearly a decade ago in London at the Olympics. There, she was part of the team that won the gold medal in soccer and now aims to replicate that with a world cup winning squad.
ADVERTISEMENT
Article continues below this ad
At her age, soccer players are usually past their prime but still have a lot of fuel in the tank to deliver scintillating performances. Morgan has aged like fine wine and does not seem to show any signs of a decline. However, recently becoming a mother and a commitment to the family may convince her into early retirement.
ADVERTISEMENT
Article continues below this ad
Heading into the Tokyo Olympics this year, we certainly haven't seen the last of Alex Morgan. When asked by FIFA.com about what keeps her on the field, the USWNT forward explained how she is on a higher platform than that.
"There are a couple of reasons. Loving the game is definitely a big one, but it also goes back to wanting to do something bigger than what I stand for on the field," she said. "I want to use my platform to stand for gender equality, for example."
Alex Morgan wants to continue making her family proud
Alex Morgan and her teammate Megan Rapinoe have been active pushers for the equal pay effort. They insist of being paid the same amount as their male counterparts especially since they are currently the best in the world.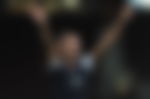 However, for Morgan, it may also be some ties to home.  
ADVERTISEMENT
Article continues below this ad
"I also want to make my family proud, and I love that they get to travel the world with me," she said. "It's really unfortunate that they can't come here to Tokyo because they help give me confidence and inspire me. This will be my first tournament without that support of my parents and my husband, and I'll miss it. But the basic enjoyment is still at the heart of it all, yeah."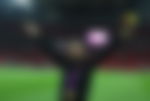 Like Lionel Messi, Morgan claims she will be on the field only as long as she enjoys playing football. "The moment I stop loving what I'm doing is the moment I'll walk away," she said. Needless to say, she certainly has a lot of fuel in the tank and Tokyo may just see the best of her in the tournament.
ADVERTISEMENT
Article continues below this ad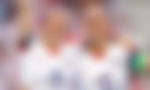 Trending Stories