"I Want to Win the Gold"- USA 10,000m Favorite Abdi Abdirahman Aims High Ahead of Tokyo Olympics 2021
Published 07/06/2021, 10:23 AM EDT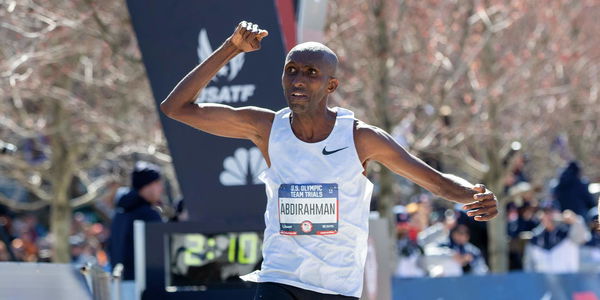 Abdi Abdirahman is set to compete in what would be his fifth Olympic Games and is aiming to bow out with a bang. The US track and field veteran has been working on his sport for over 20 years now and is set to give it one last try before stepping away from the field for good.
ADVERTISEMENT
Article continues below this ad
The marathon specialist has qualified for the event and will get to represent the USA yet again at 43 years of age. While this may be a declining factor for most athletes, Abdirahman is confident that age will not bother him as he heads on to Tokyo.
"Age is just a number, but I don't look at that number," he said, speaking to The Daily Mail (Sportsmail). "I don't look at myself as an old man. I want to win the gold in Tokyo – everyone should say that."
ADVERTISEMENT
Article continues below this ad
Discovering his athletic talents by chance during his University days, Abdi Abdirahman has built a career from almost nothing. His ability to run massive distances over the years is certainly commendable and it is something that comes naturally to him.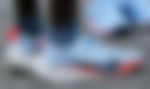 Abdi Abdirahman aims for a change in fortune at the Tokyo Olympics
Inspite of his unsuccessful attempts at previous Olympic editions, the veteran runner is confident of a spot on the podium this time around. He will compete in the 10,000m marathon event and aims to see it through.
"People always say: 'You're old, you can't do it.' I say: 'Anything can happen.' I'm going to prepare myself the best I can and I will give it 110 percent and hopefully I can get a medal," he said.
ADVERTISEMENT
Article continues below this ad
Abdi Abdirahman has never won an Olympic medal throughout his career. He competed in 4 editions- Sydney 2000, Athens 2004, Beijing 2008, and London 2012. He placed 10th in 2000 and 15th in 2004 ad 2008. In 2012, he couldn't complete the race due to an injury and pulled out. 
Abdirahman missed out in Rio 2016 due to an injury but has decided against retiring before Tokyo 2021.
"We have people in the race who are favorites and overwhelmingly favorites, that's true, but there's a reason they run the race. It's not just for people to show up, they have to perform," he said. "You should never write yourself out definitely, I want a medal and I want the gold one."
ADVERTISEMENT
Article continues below this ad
It will be one of the steepest slopes to climb for Abdirahman but his field is willpower and determination. Even if he doesn't earn a place on the podium, he will definitely have earned the respect of athletes and fans all over the world.