INCREDIBLE! Taylor-Brown Wins a Silver Medal at the Tokyo Olympics 2020 in the Triathlon With a Flat Tyre
Published 07/27/2021, 4:45 AM EDT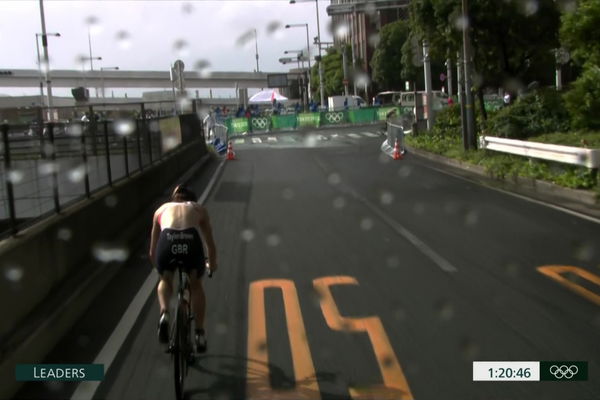 ---
---
Georgia Taylor-Brown is a triathlete representing Team GB at the Tokyo Olympics 2020. The 27-year-old won the silver medal in the Triathlon event at the Tokyo Olympics in stunning fashion. 
ADVERTISEMENT
Article continues below this ad
The World #7 ranked 2nd in the individual Triathlon Olympic Qualification. She won Great Britain's eighth medal at the Tokyo Olympics 2020 so far and their fourth silver medal. After the race, she revealed that she almost missed the Tokyo Olympics.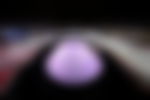 Injuries plagued Taylor-Brown ahead of the Tokyo Olympics 2020
ADVERTISEMENT
Article continues below this ad
Georgia Taylor-Brown revealed that she almost missed the Olympics because of an injury that left her on crutches 12 weeks prior. "I got a stress response in my femur 12 weeks ago. My training had gone so well before then though, so that was a bit of a shock, but I knew I had all of that training in the bag."
"I wanted to keep it private. You don't want to show your competitors your weaknesses, so I did just say I was ill."
About a week before they flew her out to Tokyo, she had to prove that she was fit enough to compete. She felt it was more stressful than the Olympics race since she could've lost the chance to compete had they deemed her unfit. 
An epic comeback in the race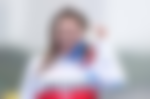 Taylor-Brown was left with a mechanical failure in the last lap of the cycling section of the Triathlon. The puncture left her in fifth position and lost her 22 seconds. She had to claw her way back from fifth position in the running section. 
She told herself that it would take more than a flat tyre to keep her out of the race. The Team GB athlete had missed 16 months due to crippling injuries. Brown always has an impressive run in the triathlon. 
ADVERTISEMENT
Article continues below this ad
She gets it from her father, who was an international over 800m runner. Brown's cross-country background also came in handy as she overtook her teammate Jessica Learmonth. She then went on to overtake Germany's Laura Lindemann and American Katie Zaferes to earn a podium finish. 
Her fellow Team GB teammates surrounded her to congratulate her after her impressive race.
ADVERTISEMENT
Article continues below this ad