INSANE! Bear Breaks Into Tokyo Olympics 2020 Softball Facility-Still Not Found
Published 07/22/2021, 5:14 AM EDT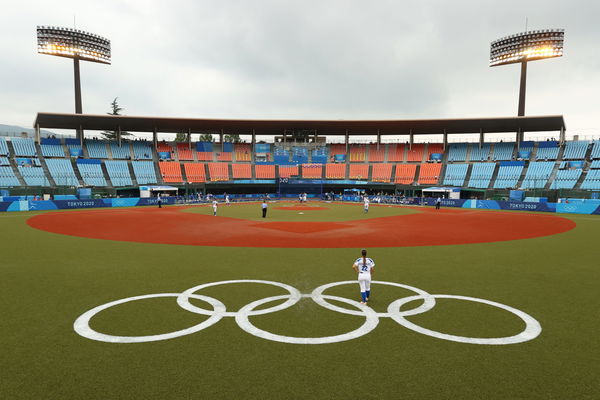 The women's softball event at the 2020 Tokyo Olympics is underway. After a 13-year absence, the sport returned to the Olympic fold as the first pitch was thrown on Wednesday at the Fukushima Azuma Baseball Stadium.
ADVERTISEMENT
Article continues below this ad
An Olympic sport ever since 1996, softball was eventually dropped after the 2008 Beijing Olympics. But before the first game could get underway, there was a slight hiccup. 
While fans aren't allowed to attend the events due to the ongoing COVID-19 pandemic an unexpected visitor paid a visit at the softball facility.
ADVERTISEMENT
Article continues below this ad
Bear still to be tracked down at Tokyo Olympics softball venue 
According to The Japan Times, Fukushima Police was informed by a security guard that a brown bear was spotted at the softball venue for the Tokyo Olympic games early on Tuesday.
And not only that. The bear was spotted once again on Wednesday just hours before the first game of the event between hosts Japan and Australia.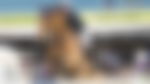 But what is cause for concern is that the bear is yet to be tracked down. Still on the loose authorities are concentrating all their time and energy to track down the animal. 
"A guard found a bear inside Azuma Sports Park early in the morning yesterday. We also received similar information this morning," a Fukushima police spokesman said.
ADVERTISEMENT
Article continues below this ad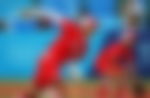 "We couldn't find or capture the bear. While there won't be any spectators at the stadium, we are on alert. We are searching for the bear around the site," he added. 
The bear interference though didn't stop proceedings as the games scheduled for the day carried on as planned. Hosts Japan who are favorites to land a medal in the event romped Australia 8-1 in their opening game. 
ADVERTISEMENT
Article continues below this ad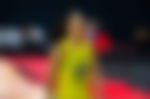 Meanwhile, the United States too picked up their opening win by defeating Italy 2-0. With the bear still on the loose, authorities are on high alert to ensure that the animal is escorted safely from the venue if spotted again.