IOC Questions Badges Worn by Chinese Athletes at Tokyo Olympics 2020
Published 08/04/2021, 3:13 PM EDT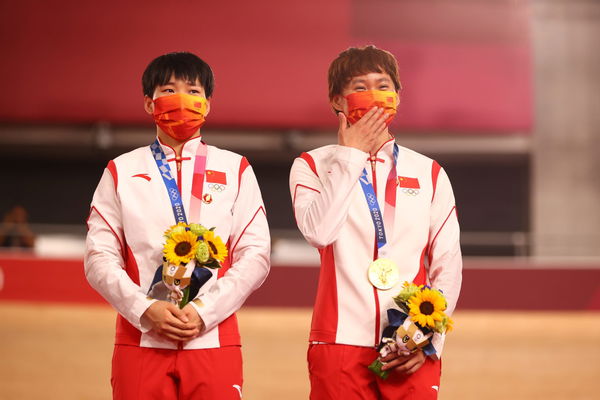 ---
---
Before the commencement of the Tokyo Olympics 2020, IOC had warned athletes to refrain from any protests during the events. However, still, some athletes have been on the radar.
ADVERTISEMENT
Article continues below this ad
During the victory ceremony, Chinese athletes had worn a piece of accessory that caught the IOC's attention. The pin badges worn by Chinese athletes had the image of Mao Zedong, the founder of the Communist Party in China. China is now being questioned by IOC for this act at the podium finish.
IOC investigating relations between Chinese and American athletes act
ADVERTISEMENT
Article continues below this ad
The incident of Chinese athletes came one day after a US athlete had crossed the wrists of her raised hands at the podium. Raven Saunders had clinched the silver medal in the shotput event. Interestingly, China had secured the gold medal.
As Raven had raised her hands standing next to China, the IOC asked for an explanation. Albeit, according to Raven, it was a sign to keep fighting and never give up. Sadly, just a day after her win, Raven lost her mother.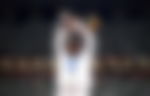 IOC has shown support for Raven and has suspended actions against her for the time being. However, Chinese athletes wearing images of Mao on their badge pins have put them in the questioning box. This event took place during the victory ceremony of the women's track event.
ADVERTISEMENT
Article continues below this ad
As of now, the IOC is awaiting an explanation from the Chinese Olympic committee. If the above act comes under the violation of Charter Rule 50, IOC can take strict actions against the athletes.
Olympic Charter Rule 50 at Tokyo Olympics 2020
The goal of mega-quadrennial games is to promote unity and solidarity amongst nations. Hence, IOC brought in the charter to restrict any political, promotional, publicity, religious or racial act that hinders the goal. In case anyone violates these rules, they will face immediate disqualification from the games.
ADVERTISEMENT
Article continues below this ad
Although athletes may express themselves freely at press conferences or media interactions, the act of Chinese athletes is currently under investigation by the IOC and president Thomas Bach.