"It Was a Fight to Get Here" – Allyson Felix Opens Up on Pregnancy Struggles After 4x400m Gold Medal
Published 08/07/2021, 9:57 AM EDT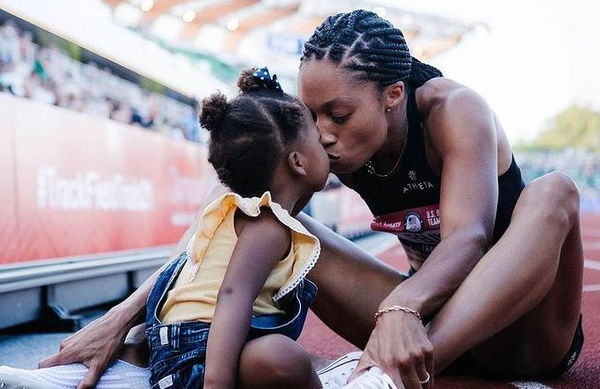 ---
---
Allyson Felix made headlines at the start of the 21st century when she won silver at the 2004 Athens Olympics behind Jamaica's Veronica Campbell in the women's 200m event. She later went on and became the youngest gold medalist sprinter in the 200 meters at the 2005 World Championships in Helsinki and then successfully defended her title at Osaka two years later.
ADVERTISEMENT
Article continues below this ad
ADVERTISEMENT
Article continues below this ad
She won her first Olympic gold at the Beijing Olympics 2008 in the women's 4 × 400 meters race. At the London 2012 Summer Olympic Games, Felix competed in four events: 100 m, 200 m, 4 × 100 m relay, and 4 × 400 m relay. She finished 5th in the first event and went on to win gold in the other three.
In doing so, she became the first American woman to win three golds in athletics at the Olympics since Florence Griffith-Joyner at the 1988 Summer Olympics.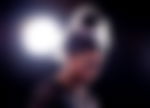 Allyson Felix becomes USA's most decorated track and field Olympic athlete
After yet another sparkling display at the Rio Olympics in 2016, Allyson Felix was a hot favourite to build her medals tally at the Tokyo Olympics 2020. But the now 35-year old revealed her off-field pregnancy struggles that raised issues with respect to her performance in track and field events.
"Earlier today I looked through some of the videos again of things that we had taped when I was in hospital with [her daughter] Cammie, and on the comeback trail—those really, really hard moments—and that's what I tried to tap into."
"It was a fight to get here. When I was younger, I never really thought about making a final. This time, you get older and it seems harder. You just have to get smarter and figure it out. It is a very humbling experience but very rewarding to see the progress," Felix said via womensrunnning.com.
ADVERTISEMENT
Article continues below this ad
Three years ago, in November 2018, Felix's daughter Camryn was delivered prematurely at 32 weeks by an emergency c-section. The newborn baby suffered from a severe case of pre-eclampsia, which threatens the life of a mother and baby.
There were times when Felix questioned if she could make it back to the big stage. But her performances at the Tokyo Olympics 2020 will ease her concerns. Allyson completed the women's 400m final with a timing of 49.46 seconds to win the bronze medal. This was her 10th overall Olympic medal.
ADVERTISEMENT
Article continues below this ad
She backed that up with a gold in the women's 4x400m final. In doing so, she overtook Carl Lewis as the most decorated American track and field athlete.