Jessica Springsteen and US Equestrian Shocked By Sweden in Gold Medal Jump-Off at the Tokyo Olympics 2020
Published 08/07/2021, 9:02 AM EDT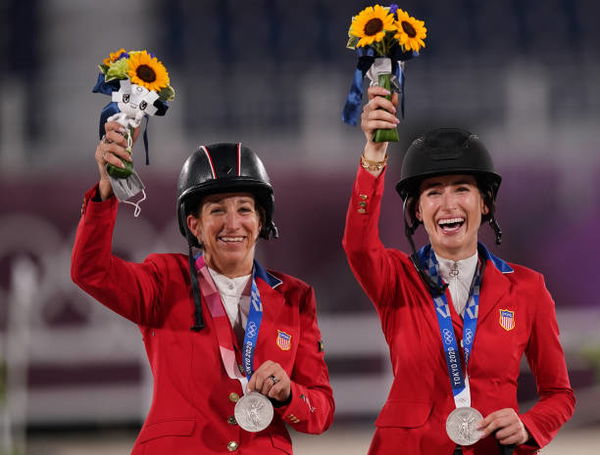 ---
---
The equestrian championships at the Tokyo Olympics 2020 has ended. United States of America comes away with two team medals, in dressage and showjumping. However, the latter came after a tense jump-off against a strong Swedish side. With this win, US continues to dominate in the showjumping event with a second consecutive silver.
ADVERTISEMENT
Article continues below this ad
US equestrian and Jessica Springsteen suffer shock defeat in jump off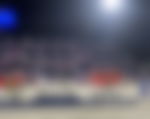 ADVERTISEMENT
Article continues below this ad
The first rider for the USA was the experienced Laura Kraut. The 2008 gold medalist put on a classic performance and picked up zero penalties. This set the tone for the rest of the US team, but the next rider slipped up.
Jessica Springsteen did not impress at the individual qualifiers, and she didn't put her best foot forward in the team final either. By dropping one pin, Springsteen picked up four penalties, and the US slipped to fourth. Fortunately, McLain Ward became the saving grace with a wonderful performance.
Replacing Kent Farrington, the two-time gold medalist's performance boosted the US to the first place, tied with Sweden. Once things went to the jump-off, the Swedes kicked it up a notch. Neither the Americans nor the Swedes picked up a penalty in the jump-off, but the Swedes had the timing advantage.
With this win, McLain Ward becomes America's most decorated showjumper while Springsteen kicks off her Olympic career with a silver. Laura Kraut maintains her reputation as one of the greatest female showjumpers in the world, but the Swedes will dance all the way back home.
How did the rest of the field perform at the Tokyo Olympics 2020?
ADVERTISEMENT
Article continues below this ad
The biggest shocker at the team finals was Great Britain's sudden withdrawal. Individual gold medalist Ben Maher withdrew his horse Explosion W from the team finals, while his teammates Holly Smith and Harry Charles couldn't keep up.
Germany finished second-last, which is a shocking result given their success in dressage and eventing. France was also favorites to win a medal, but they finished one place ahead of Germany with Penelope Leprevost suffering an early elimination.
ADVERTISEMENT
Article continues below this ad
The unluckiest nation at the showjumping finals was Ireland. The Irish withdrew their entire team from the competition after Cian O'Connor withdrew after the individual final. Shane Sweetnam withdrew next, and they simply did not have enough athletes and horses to compete. Belgium surprised many by clinching bronze, their first team jumping medal since 1976.