Meet Jenna Prandini- The Athlete to Replace Sha'Carri Richardson in the 100m Sprint at the Tokyo Olympics 2021
Published 07/04/2021, 6:06 AM EDT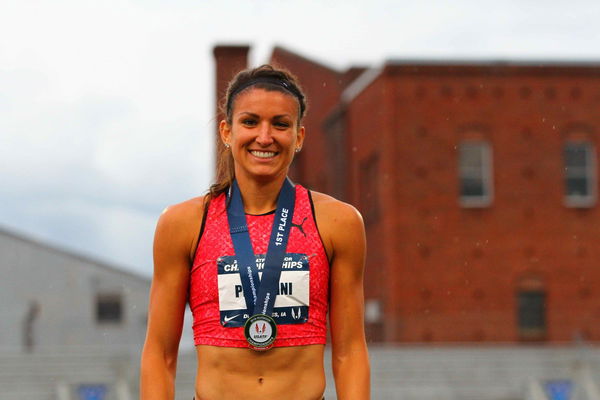 Sha'Carri Richardson found herself on the wrong end of the public eye earlier this week as she tested positive in the marijuana test carried out after her race at the Olympic Trials held in Eugene, Oregon. The US Anti Doping Agency handed her a one-month suspension for this, effectively ruling her out of the Olympics. 
ADVERTISEMENT
Article continues below this ad
Richardson came first in the 100m finals and was a favorite to win Olympic Gold. However, the recent events have left her spot vacant and fans look to the person who will take her place.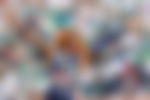 Jenna Prandini, who finished fourth in the trials, is expected to be called up for the 100m finals in Tokyo. Although many accusations raised against her, Prandini assured fans that she passed no statement against any of the current controversies. 
ADVERTISEMENT
Article continues below this ad
"I'm excited to be representing my country for my second Olympics in the 200 meters! However, I am saddened to have to address the hateful and fake articles now circulating," she wrote. "Any article claiming I have made statements regarding the current situation are completely false."
Prandini finished 4th in the 100m trial finals with a season's best of 11.11 seconds. She came just behind Teahna Daniels at 11.03, Javianne Oliver at 10.99, and Sha'Carri Richardson at 10.86.
Jenna Prandini has also qualified for the 200m sprint
Now that Sha'Carri is out, she will represent Team USA in Tokyo. Although, this isn't the only event she prepares for. Jenna Prandini also qualified for the Women's 200m event, placing second in the trial finals at 21.89, which was a personal best.
ADVERTISEMENT
Article continues below this ad
She came in behind Gabby Thomas, who clocked in a cold 21.61, which is the best time in the event this year globally, a meet record, and a personal best for her. Prandini was followed by Anavia Battle at 21.95, which was also a personal best for her. She managed to move ahead of huge competition in Allyson Felix, who came in at 5th. 
Jenna Prandini aims at winning a medal in Tokyo and has her priorities fixed on the 200m sprint. Fans were deeply hurt by Richardson being ousted of the completion as she was touted as the next FloJo, bearing a resemblance to the track legend.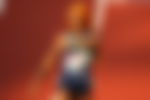 The decision continues to draw more controversy from fans and other athletes alike, and will surely be under scrutiny more times than just this once. 
ADVERTISEMENT
Article continues below this ad