Mexico's Softball Team Accused of Dumping Uniform in Trash Before Leaving From Tokyo Olympics 2020
Published 07/30/2021, 6:30 AM EDT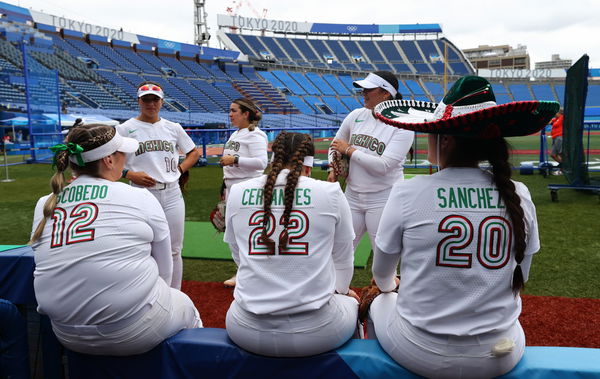 Being a part of the Tokyo Olympics 2020 is a prestigious and proud moment for athletes. Olympians hope to take home as many memories as they can in the form of pictures and even their ID cards.
ADVERTISEMENT
Article continues below this ad
Albeit shocking news has come forward, as Mexico's softball team's uniform was found in the garbage at the Olympics village. Apparently, the team has opted to take home the bedding over their team uniform.
Mexican boxer spots the team uniform in the garbage at Tokyo Olympics 2020
ADVERTISEMENT
Article continues below this ad
Team Mexico's welterweight boxer, Brianda Tamara Cruz, found the team gear in the trash. Disappointed by the team's actions, the boxer took it to social media and said, "This uniform represents years of effort, sacrifice and tears." (via Google Translate)
The Mexican Softball team also didn't take their apparel from the opening ceremonies, shoes, and their suitcases. The team even left expensive gloves given to them for the match. All this caught media and fans' attention. However, the softball team was silent on the whole situation.
Mexican softball team threatened with punishment for their actions
After the incident went viral, the Mexican softball federation released a statement. They claimed that they would investigate, and the players found guilty would not be allowed to represent the country. Social media also attacked players for having a lack of pride, because most softball team members have dual nationality as they are US-born. However, the Mexican softball federation president Rolando Guerrero came forward in their support.
According to the president, players had to leave their uniforms back because of insufficient luggage space. Guerrero said that they don't just have to pack a pair of gloves, but 33 bats, game gear, three uniforms, workout gear, and gloves. Although he said that he was not attacking anyone, he claimed the softball team's actions were because of cargo and no other reasons.
Mexican Olympic committee says they could have handled better things
However, the Mexico Olympic committee's secretary-general, Mario Garcia added that they could have avoided the cargo issue. He pointed out that like the opening ceremony uniforms, they could have shipped the match uniforms separately.
ADVERTISEMENT
Article continues below this ad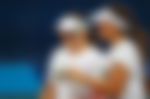 Softball has made a comeback at Tokyo Olympics after its last presence in the 2008 Beijing Olympics. At Tokyo, softball matches are over with Japan and the USA claiming gold and silver, respectively.
Team Mexico had lost their bronze medal match to Canada by a score of 3-2. The team that has already left Tokyo will now have to face an investigation.
ADVERTISEMENT
Article continues below this ad