"My Biggest Purpose Is Change"- USA 100m Ace Trayvon Bromell Aims Higher Than Gold at the Tokyo Olympics 2020
Published 07/16/2021, 10:27 AM EDT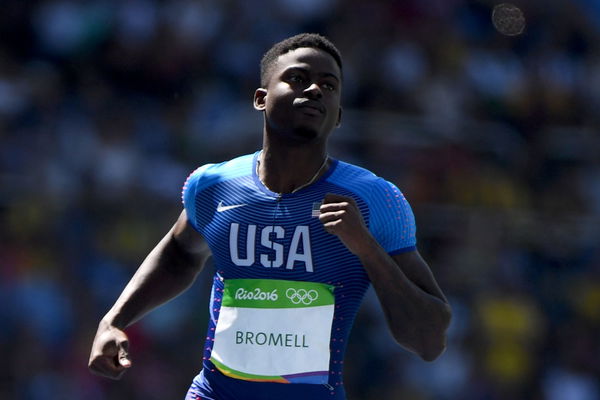 ---
---
Trayvon Bromell has once again entered the spotlight as the favorite to win the Olympic gold for the 100m in the Tokyo Games. The American sprinter placed first in the Diamond League race held at Gateshead, Great Britain with a time of 9.98 seconds, overcoming a loss mere weeks earlier that saw him stand fifth amongst the same competitors. 
ADVERTISEMENT
Article continues below this ad
Once hailed as the next fastest man on the planet and the one to succeed Usain Bolt, Bromell was plagued by injuries. Setback after setback, broken knees, and hamstring pulls saw his early career ruined.
ADVERTISEMENT
Article continues below this ad
Despite doctors telling him he won't be able to run, or at least as fast as he wanted to again, Trayvon Bromell made it and he just keeps going. Holding the upper hand heading to Tokyo and the year's best timing at 9.77 seconds, he made it very clear that the Olympics for him won't be just about the gold medal.
"This Olympics is important to me but not for the same reasons as other athletes," Bromell said, speaking to The Guardian. "A lot of people want a gold medal. Don't get me wrong, I'm not saying I don't. But my biggest purpose is change. I just want to give hope. I want kids to see me, and see that they could do it too."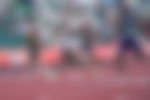 Trayvon Bromell wants his story to be the example and standard
The sprinter wants to send a timeless message to those watching. Injuries are every athlete's nightmares and Trayvon Bromell has just about seen the worst of them. However, he battled all the odds and came back to qualify for the Olympics.
ADVERTISEMENT
Article continues below this ad
"That gold medal will definitely be a great accomplishment. But the real gold medal is the change that is going to bring," he explained. "Because people will be like, 'Dang, he went rock-bottom. He didn't give up. He kept pushing. He made it back to the pinnacle of the sport. And won.' This is what I'm trying to show kids across the globe, that all odds can be against you. That doesn't mean you stop fighting."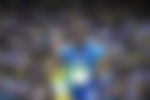 Bromell pulled up short due to an injury in Rio and had to be stretchered out. Now, the track is all his, and with Usain Bolt now retired, there will be a call for a new king. That 100m track will be all that divided Trayvon Bromell from glory and he is set to bring his career back where it belongs- at the top. 
ADVERTISEMENT
Article continues below this ad