'Next Usain Bolt' Erriyon Knighton Rejected Huge Offers to Become an Athlete for Tokyo Olympics 2021
Published 07/01/2021, 4:07 AM EDT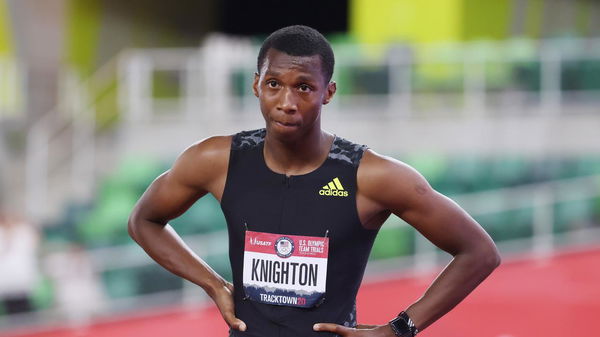 Erriyon Knighton made his name known and his presence felt on the tracks of the Olympic Trials. The 17-year old made history by smashing Usain Bolt's all-time Under-20 record and is heading to the Olympics as the youngest athlete to ever represent his country in nearly 60 years. 
ADVERTISEMENT
Article continues below this ad
The Florida native broke new ground not only with his performance in the heats and semi-finals but also by qualifying for the Olympics at such a young stage and for such a competitive event. 
ADVERTISEMENT
Article continues below this ad
Following his qualification, Florida Today brought to light the fact that Knighton had previously received football offers that came his way from Alabama, Auburn, Florida State, Tennessee, and Florida. Turning them all down, he chose to pursue athletics instead! 
While a career in football may have also led to interesting paths, Knighton knew just where he would make a difference and stuck to that route. Now, he is being compared to Usain Bolt himself. Heading towards his first Olympic Games, Knighton is expected to find a way onto the podium for the 200m event. 
Erriyon Knighton broke Usain Bolt's record twice
Usain Bolt had set the all-time Under-20 record all the way back in 2004 by clocking a massive 19.94 seconds for the 200m event. The record stood untouched until Erriyon Knighton smashed it in the Semifinals of the Olympic trials this year. The 17-year-old made it in 19.88 to shatter the record.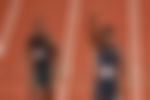 He made another statement by bettering his own new record, clocking a speedy 19.84 in the finals of the event. However, the new record and personal best weren't enough to win him first or second place in the race. World Champion Noah Lyles clocked the fastest time this year at 19.74 to win the race followed by Kenny Bednarek's season-best time of 19.78.
ADVERTISEMENT
Article continues below this ad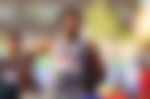 The three athletes head to Tokyo expecting to win big. Aerriyon Knighton is the dark horse but may well make history before his time. His achievements exceed his age already and we may be looking at the next fastest person to grace the sport. 
ADVERTISEMENT
Article continues below this ad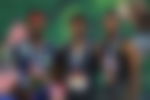 Still having his best years ahead of him, Erriyon Knighton is on the hot track to being a real phenomenon and can finish this impressive season on a high by earning a place on the podium in Tokyo.