NFL Star Tyreek Hill Assures Usain Bolt He Is Not 'Scared' of Wagering His Only Super Bowl Ring in Race
Published 08/29/2021, 4:39 AM EDT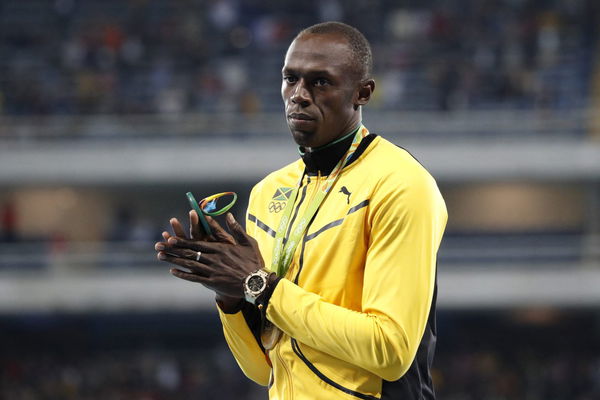 ---
---
The Olympic legend Usain Bolt and NFL star Tyreek Hill have been in an online feud for quite a while now. Bolt and Hill have been challenging each other for a 40m yard race, to decide who is the ultimate speed king.
ADVERTISEMENT
Article continues below this ad
While Bolt is the sprinting legend, Hill is also the best in his field. However, Tyreek thinks he can easily beat the eight-time Olympic gold medalist. Interestingly, he is the fastest player in NFL.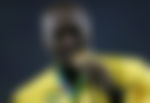 Hill has the fastest 40 yard dash time of 4.29 seconds, hence he claims to beat Bolt in his field. In an interview, Bolt had claimed that he would be willing to bet his Olympic gold medal against Hill's super bowl ring.
ADVERTISEMENT
Article continues below this ad
Although, Bolt thinks the NFL star would be scared to do so as he just holds one ring, while Usain has eight Olympic medals. After this allegation of being scared, Hill also did not sit back as he assured Bolt that he was up for the challenge.
NFL's Cheetah hits back at Usain Bolt
The Olympic legend and NFL star have been going back and forth on the race. The two have not refrained from commenting on each other, showcasing their confidence to win.
In conversation with TMZ Sports, Usain Bolt again talked about the challenge to put up their prestigious victories at stake. According to Bolt, he doesn't think Hill is going to be up for wagering his 'only' super bowl ring. Bolt said, " He's got one, so he's probably scared."
After an attack by Bolt, Hill responded in his own way. NFL star tweeted saying, " I know you not from here but I'm sure this applies all over the world scared money don't make no _______"
The Kansas City Chiefs receiver assured the fastest sprinter in the world that he is open to the challenge. Both the parties have called out each other in their own ways.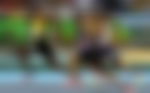 Usain vs Hill: Who has a more realistic chance of winning?
Usain Bolt has been the world's fastest man in 100m and 200m races since 2009. Bolt's world record stands unbeatable to date. However, Bolt retired back in 2017 and has not been on the field since then.
Notably, back in the 2017 Super Bowl, Usain Bolt had casually run the 40m yard dash. Bolt finished the race in 4.22 seconds while Hill's record is at 4.29 seconds.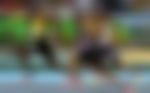 ADVERTISEMENT
Article continues below this ad
But Hill has been at the peak of his performance and has been practicing regularly. The NFL season also starts soon giving him an edge over Bolt in terms of form.
Bolt himself also agreed that he would need time to train and get back in the shape. Hill, being an active player and years younger, serves as an advantage for him. But Bolt is taller than him and is the king of track and field.
Interestingly, the feud keeps on growing, although Bolt seems to be more clear on his intentions to compete. As he recently said, if Hill is serious, they can figure it out rather than just talking.
ADVERTISEMENT
Article continues below this ad
Will the race be 40, 70, or 100? Only time will tell if sports fans will get to see the spectacular race between the Olympic legend and NFL star.