Nightmare for Jessica Springsteen As She Fails to Qualify for Individual Showjumping Finals at Tokyo Olympics 2020
Published 08/03/2021, 11:04 AM EDT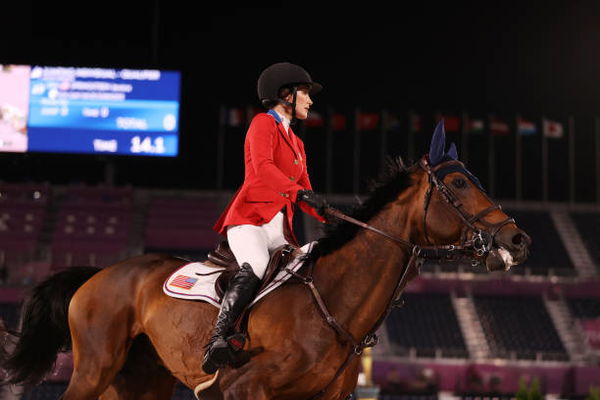 ---
---
The nightmare for the United States in equestrian continues at the Tokyo Olympics 2020. After the silver medal victory at the dressage championships, their luck has run out for eventing and showjumping. Their most talented showjumper, Jessica Springsteen fails to qualify for the individual jumping finals.
ADVERTISEMENT
Article continues below this ad
Jessica Springsteen fails to impress at Tokyo Olympics 2020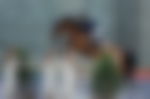 It was a tough night for the United States at the Tokyo Equestrian Park. The showjumping squad entered the Tokyo Olympics 2020 with all the hype but fell flat. None of the showjumpers qualified for the individual final, including the daughter of Bruce Springsteen.
ADVERTISEMENT
Article continues below this ad
Make no mistake, her involvement at the Tokyo Olympics 2020 brought a ton of attention to equestrian. However, her performance wasn't good enough to warrant a place in the top 30. With 4 penalties and a time of 87.15, Springsteen came close, but it wasn't enough. As for her teammates-Farrington and Kraut-they finished at #31 and #44, respectively.
This means Team USA's medal hopes in equestrian have almost ended with only the team final coming up at the end of this week. But seeing the performance today, one can only hope they finish close to podium if not on it. Many assumed this star-studded squad of former Olympic champions and one exciting debutante would kill it in Tokyo, but the opposite has happened so far.
While fans and experts will have a wide range of questions for Springsteen and company, they have to focus on the upcoming team jumping championships that begin on August 5th. They get a day-off tomorrow, but it's back to the drawing board for the US equestrian team.
Who entered tomorrow's individual final?
ADVERTISEMENT
Article continues below this ad
At the individual qualifiers, 25 athletes registered perfect scores and zero penalties; four athletes picked up one penalty while one rider picked up two. This rounded off the thirty rider-horse combinations that will represent their nations at tomorrow's showjumping individual final.
On pole position is Great Britain's Ben Maher, who finished the course with a time of 81.34 seconds. His teammates Scott Brash and Peter Charles also qualified for the finals. Their neighbours, Ireland, also saw each of their riders go through to the finals, and were led by Cian O'Connor.
ADVERTISEMENT
Article continues below this ad
Only one member from Team France qualified for the finals while Germany saw two riders qualify. Belgium performed well while Canada's only showjumper Mario Deslauriers registered an impeccable timing of 84.76 to qualify.