What Is Team USA's 200m Men's Team for the Tokyo Olympics 2021?
Published 07/12/2021, 11:16 AM EDT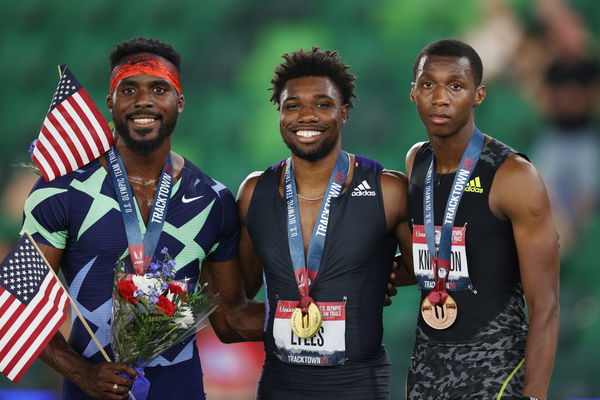 ---
---
Usain Bolt dominated the tracks throughout his career in the Olympics and had little to no competition in the 100 and 200m sprint races. The Jamaican has officially retired now, leaving the crown open for the next fastest man on the planet, and Team USA is eager to have one of its athletes take that throne. 
ADVERTISEMENT
Article continues below this ad
For the Tokyo Olympics this year, a new champion for the 200m race may just be crowned from the USA itself. Demanding a lineup full of speed demons, we may just see them find a way to the podium. 
At the Track and Field trials held at Hayward Field Stadium in Eugene, Oregon, Noah Lyles, Kenny Bednarek, and Erriyon Knighton placed first, second, and third respectively, completing the men's 200m team headed to Tokyo. 
ADVERTISEMENT
Article continues below this ad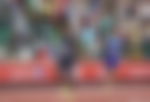 Noah Lyles is a favorite for Olympic Gold
Noah Lyles was never a doubt as he has been a regular performer for the 200m event. After failing to qualify for the 100m, he showed spectators just how much of a difference the other 100m can make. Clocking a world-leading 19.74 seconds, Lyles recorded the best performance this year worldwide.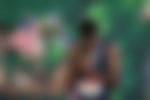 He is the standalone favorite to win Gold in Tokyo and is fully focused on making that final stretch. Not far behind him was Kenny Bednarek who clocked a personal best of 19.78 seconds. Bednarek pulled up his speed a notch and really gave the other contestants a run for their money.
Bednarek actually was in the spotlight briefly in 2019, breaking 20 seconds in the 200m and 45 seconds in the 400m on the same day in the NJCAA Championships held at Hobbs, New Mexico. He became the first American Athlete to achieve this feat.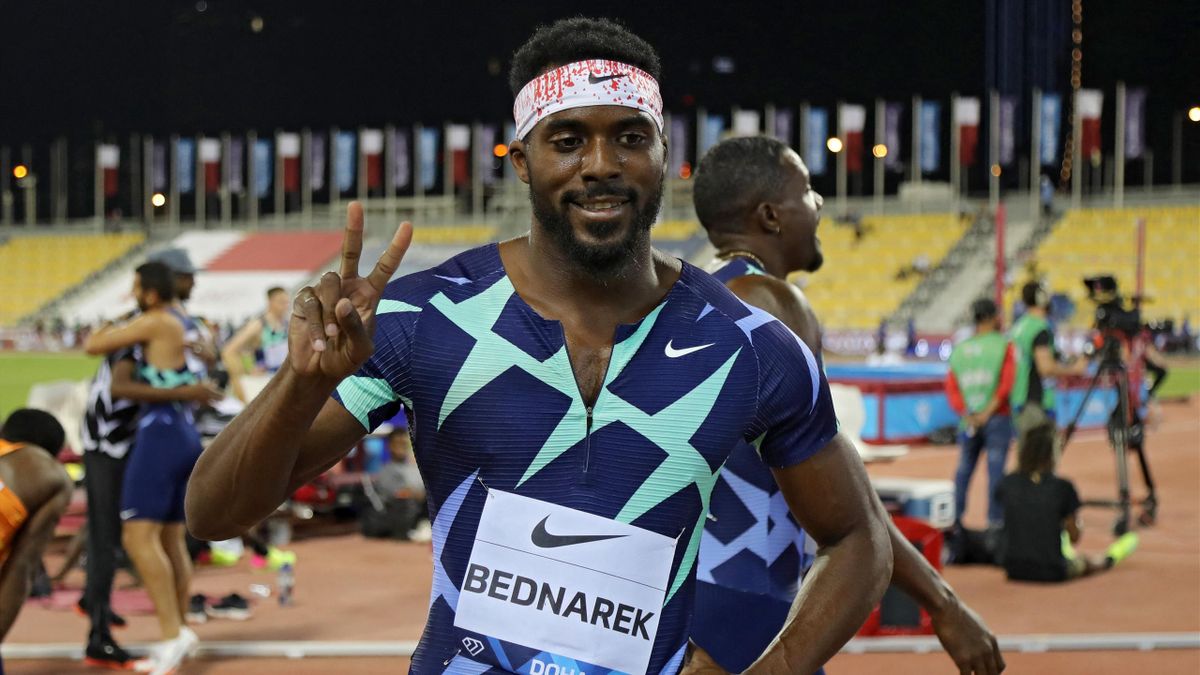 'Next Usain Bolt' Erriyon Knighton aims for the podium in Tokyo
ADVERTISEMENT
Article continues below this ad
The rising star of the trials, Erriyon Knighton, also managed to qualify with a personal best timing of 19.84 seconds. Knighton shattered two of Usain Bolt's all-time world records in the trials, placing himself in first and second place of the fastest U-20 timing. This record was set by Bolt all the way back in 2003.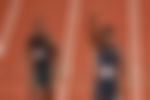 Resembling the Jamaican legend in height, fans believe Knighton has the potential to become the next Bolt. At just 17 years old he may just do that and a place on the podium is something he will surely be in the race for in Tokyo. 
ADVERTISEMENT
Article continues below this ad