"He's Going to Be Dangerous"- Here's Why 17-Year-Old "Next Usain Bolt" Is Catching Everyone's Eye at Tokyo Olympics 2020
Published 08/06/2021, 8:51 AM EDT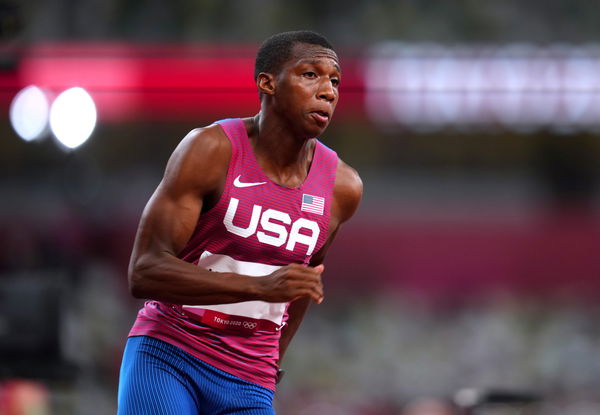 ---
---
Erriyon Knighton stunned the world when he made his way to the men's 200m finals in Tokyo. The 17-year-old runner who had not even finished college yet came first in both his heats before qualifying for the finals, leaving fans to believe he could actually medal at such a young age. 
ADVERTISEMENT
Article continues below this ad
However, Knighton finished fourth in the finals, just shy of a medal and cut short what would have been a historic achievement. Despite this result, many have drawn comparisons between the American and legendary Jamaican Sprinter Usain Bolt.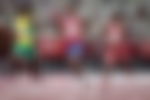 Knighton certainly has Bolt's height and is slowly starting to run like the eight-time Olympic gold medallist. Not to forget, as a teenager, Bolt also took part in the Athens Olympics in 2004, failing to move on from the heats and medal.
ADVERTISEMENT
Article continues below this ad
Noah Lyles and Kenny Bednarek predict big things for Erriyon Knighton
At 17, Knighton has broken Bolt's Under-20 records and is heading to glory much faster than the Jamaican. With Paris only 3 years away, we may just see Knighton steal gold then. Even now, he has earned the respect of his teammates Kenny Bednarek and Noah Lyles, who won the silver and bronze in the men's 200m respectively.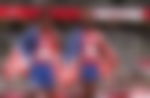 "He's going to be dangerous in the future," Bednarek said, speaking to USA Today. "Seventeen years old, to be able to run this fast, he's raw, he's got a lot of talent and a lot of things to work on. And he's definitely going to be a monster in the future.'' 
ADVERTISEMENT
Article continues below this ad
"I'm very proud of him,'' Noah Lyles said. "I tell him that all the time, and he's coming out here and he's coming to win. … If he keeps pushing, I believe he's right down the road to do even more amazing things.''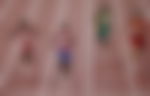 Erriyon Knighton finished with a time of 19.93 seconds, behind Noah Lyles' 19.74. The young track star, who had already exceeded expectations, planned to medal in Tokyo. He kept a straight face throughout and showed no signs of anxiety, and did not hold back his feelings on not medalling.
ADVERTISEMENT
Article continues below this ad
"So we're just going to come back again,'' Knighton said, with Paris 2024 on his mind. Just like Usain Bolt came to Beijing and won everything, Knighton knows what he has to do. Although, he does not entertain the comparisons to the Jamaican. "I don't know,'' Knighton said when asked if could get as good as Bolt. "Only time will tell."