Personal Tragedy Hits USA's Raven Saunders After Winning Shot Put at Tokyo Olympics 2020
Published 08/03/2021, 3:32 PM EDT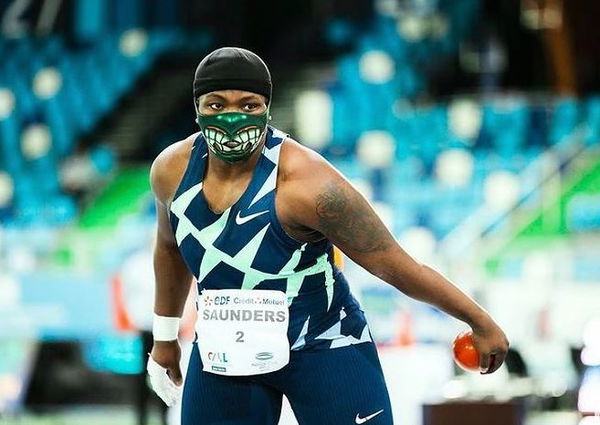 ---
---
Team USA track and field athlete, Raven Saunders, has been in the headlines over the last two days. Saunders bagged the Tokyo Olympics gold medal in the women's shot put event. She threw for a distance of 19.79 m (64 ft 11 in).
ADVERTISEMENT
Article continues below this ad
However, she was in the papers for all the wrong reasons after she made a decision to raise her arms in an "X" above her head during the medal ceremony. She later defended herself and claimed that she did so in recognition of people who are oppressed across the globe.
ADVERTISEMENT
Article continues below this ad
"I feel amazing because I know I'm about to inspire so many people. I'm about to inspire so many young girls, so many young boys, so many LGBTQ people, so many people that have battled suicide. So many people that have almost given up. Shoot, hopefully, the family of those that actually have lost somebody, man. It's not, it's not just about me," Saunders told reporters as per NBC News reporters.
But just when the dust was settling for Saunders, she's been hit with another setback.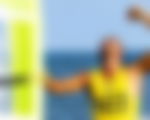 Raven Saunders pays tribute to mom after Tokyo Olympics silver win
Less than a week after her epic silver medal triumph in Tokyo, Raven Saunders was informed of the untimely demise of her mother. Clarissa Saunders passed away on Tuesday back home in Florida, as was confirmed by her Raven's coach. Here's what the 25-year old said while she announced her decision to take a break from social media and grieve with the rest of her family members.
Hoping off social media for a while to take care of my mental and my family. My mama was a great woman and will forever live through me. My number one guardian angel 🙏🏾 I will always and forever love you. https://t.co/XWOjE56EjI

— Raven HULK Saunders (@GiveMe1Shot) August 3, 2021
Here are some of the folks who reached out to Summers on social media in this time of distress:
ADVERTISEMENT
Article continues below this ad
Everyone who supported Raven Saunders for winning silver needs to support her now! She has stood for so many people… we need to STAND for her

— Gwen Berry OLY (@MzBerryThrows) August 3, 2021
ADVERTISEMENT
Article continues below this ad
Perhaps Saunders can take solace in the fact that her mom seen her lift an Olympic medal before her sad demise. This will only spur the dynamic shot-put athlete to do better in the build-up to Paris 2024. We send our best wishes to her in this difficult moment, may she come out of this stronger and more resilient.