Tokyo Olympics 2020 Rules Out Equestrian Rider After Horse Inspection
Published 08/02/2021, 12:02 AM EDT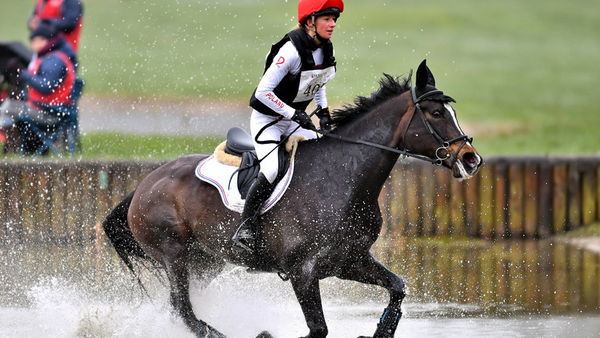 ---
---
The eventing championships at the Tokyo Olympics 2020 has every equestrian fan enthralled. Not only has the on-course action been phenomenal, the off-field drama has been off the charts too. Before the ultimate test in the championships, we witnessed another Olympic dream crashing at the jury's hands.
ADVERTISEMENT
Article continues below this ad
Poland suffers from a horse elimination at the Tokyo Olympics 2020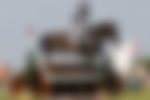 Poland's Pawel Spisak had the misfortune of having his horse ruled out of the Tokyo Olympics 2020. He and Banderas did not compete in the dressage or cross-country tests after the jury deemed the horse unfit. Now, his teammate and her horse will bow out of the Games.
ADVERTISEMENT
Article continues below this ad
Joanna Pawlak and Fantastic Frieda performed their trot-up, but the jury found some issues. They sent Frieda back to the holding box and asked her to perform once again. After the second attempt, the judges ruled the combination out entirely. With their second athlete bowing out, the embarrassment must be through the roof for Poland.
Because of this, Poland will only have two athlete-horse combinations competing in the last stage of the eventing championships. With cross-country and dressage tests over, the jumping test can be the final nail in the coffin for an athlete or team. But for the Polish team, they will have to include 100 penalty points in their team score for their teammate.
With Pawel Spisak and Joanna Pawlak out of the picture, the pressure to deliver falls on the shoulders of Malgorzata Cybulska and Jan Kaminski. However, their hopes of ending on the podium are probably in the rear-view mirror.
How do the standings look ahead of the jumping test?
ADVERTISEMENT
Article continues below this ad
The team standings for eventing at the Tokyo Olympics 2020 looks very interesting. Great Britain has dominated the field thanks to Oliver Townend and Laura Collett. The team stands first while their members rank at #1 and #3. Not far below them stands Australia with Andrew Hoy pulling the reins with two remarkable performances.
France has put up a great fight and has been the silent killers at this year's Olympics. However, their hold on the bronze medal position isn't firm as New Zealand and the United States lay below them with jaws agape. Phillip Dutton and Boyd Martin are finding their footing int Tokyo, and they could lift the US team into the podium positions.
ADVERTISEMENT
Article continues below this ad
The biggest shocker is Germany, who stands at #6. Former gold medalist Michael Jung picked up eleven penalty points during his cross-country test while his teammates bumped the team up to #6.