Quanesha Burks Goes From Working at McDonald's to Qualifying for Tokyo Olympics 2021
Published 06/30/2021, 1:57 PM EDT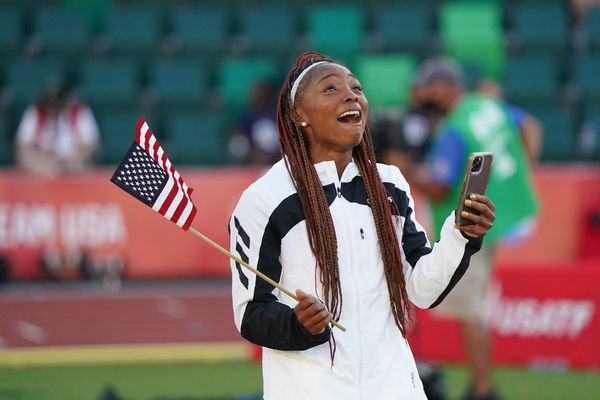 ---
---
The Olympic Trials this year have been a revelation for the USA as a new generation of stars has unveiled themselves. Numerous records shattered, even more personal bests, the country aims at achieving another haul of medals at the Tokyo games this year. 
ADVERTISEMENT
Article continues below this ad
Although not quite as much in the spotlight as others, Quanesha Burks did leave the tracks with quite an impressive journey behind her. The Alabama native managed to secure third place in the Women's long jump event, sealing her spot for the team headed to Japan.
ADVERTISEMENT
Article continues below this ad
She managed a personal best of 6.96 meters (22 ft 10 in) which was enough to guarantee her the prestigious spot. Following this achievement, various fans started finding out just how far Quanesha Burks had come. 
The 26-year-old was an employee for McDonald's not too long ago before she decided to commit to the athletic dream. Excelling in her high school and University events, she went on to recognize her abilities further and has now done the impossible. 
Being an Olympian has its perks, and Burks acknowledged that on Twitter as she took pride in receiving special service from all those around her. Tokyo is soon approaching and Burks will have to do her best and more if she is to earn a place at the podium. 
Quanesha Burks was in elite company for the Long Jump finals
She was bested by Tara David who finished at second (7.04 m) and Brittney Reese at first (7.13 m). Reese is a master of the sport and managed to clinch the Gold medal at the long jump event back in 2012 in London.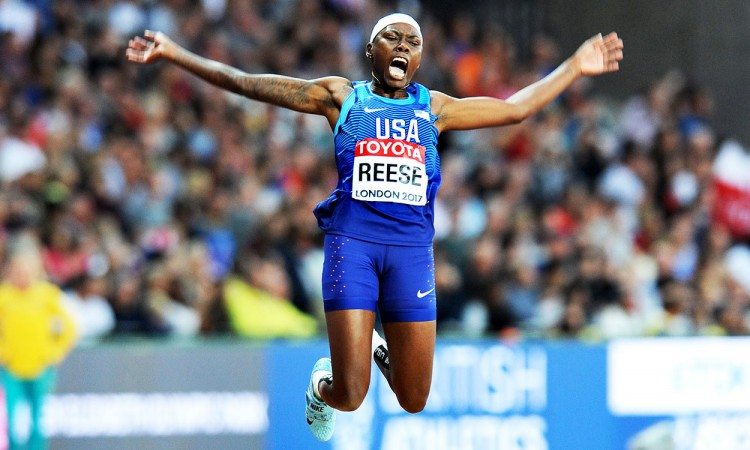 ADVERTISEMENT
Article continues below this ad
Although she failed to repeat the same in Rio 2016, she will aim to make Tokyo her throne. A 7-time World Champion, Reese has everything to win as she heads to Japan. 
A lot of athletes this year have come a long way to make it to the trials and qualify. Allyson Felix for one made a major statement by qualifying this year, given that she was in a life-treating pregnancy situation a few years ago. 
The track and field veteran is set to become the most decorated US athlete of all time should she win this year. Although a lot of participants did not get the fruits of their labor, they all made a big impact on those watching and will certainly have their time.
ADVERTISEMENT
Article continues below this ad