Raven Saunders Opens Up on a Conversation With Simone Biles on the Plane Back From Tokyo Olympics 2020
Published 08/28/2021, 11:20 AM EDT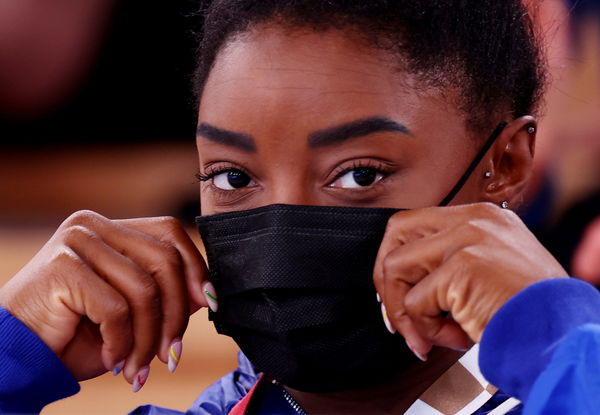 ---
---
Tokyo Olympics 2020 was a roller coaster for athletes because of the pandemic. Olympic star Simone Biles also stood up as an advocate for the mental health of the athletes at the mega-quadrennial event.
ADVERTISEMENT
Article continues below this ad
Olympics' favorite gymnast withdrew mid-game because of mental health issues. Biles indeed took a big step at the biggest sporting event. Later on, the reason for her mental health being affected was revealed, as she had lost her aunt.
Olympians make tremendous sacrifices to represent their nations at the Olympics. 2020 was even harder and emotional, as athletes did not have their family, friends, or even spectators supporting them.
ADVERTISEMENT
Article continues below this ad
Raven Saunder lost her mother during the Tokyo Olympics 2020
American shot-put athlete Raven Saunder won the silver medal for Team USA at the mega games. Unfortunately, a few days later, the Olympic champion lost her mother. Just after achieving the biggest victory, losing her mother was not easy for Raven.
Simone Biles also lost her aunt a few days before her match in Tokyo and it took a toll on her mental health. The pain is excruciating, and it is a task for athletes to compete.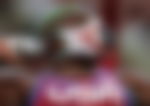 In conversation with Citius Mag, Raven opened up about the demise of her mother and her mental health. She even mentioned her quick meeting with Simone Biles at the airport.
"Yeah. So we had a chance to have a quick conversation. It was really nice to kind of share that. I feel like, especially when you see certain people, you really never think about certain things, and especially us two now being on the forefront of mental health, especially within athletes in sports. It was kind of nice to kind of share that moment", said Raven.
Simone Biles, Naomi, Raven inspiration for athletes
ADVERTISEMENT
Article continues below this ad
Going back a decade, it was not easy for athletes to open up about their mental health. Having the responsibility to represent a nation can overwhelm their personal lives.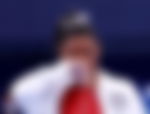 Olympic legends Usain Bolt and Michael Phelps have also talked about the intense mental pressure. Simone Biles and Naomi Osaka took a step back to protect their mental health.
ADVERTISEMENT
Article continues below this ad
Star athletes are setting an example to help young athletes ask for help when they need it. This is a huge revolution in sports where mental health is being given the same importance as physical abilities.