'Regret The Consequences' – IOC President Delivers Heartfelt Message to Athletes Ahead of Tokyo Olympics 2021
Published 07/10/2021, 7:58 AM EDT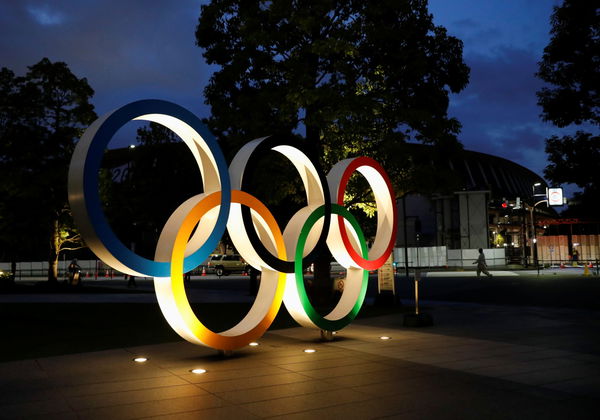 ---
---
The Tokyo Olympics 2021 is scheduled to begin on July 24, but the IOC was recently hit with huge news of disappointment. Due to the sudden surge in COVID-19 cases, the Government of Japan has declared a state of emergency which means that fans will be barred from attending the Olympics. This would largely affect the athletes, and IOC president Thomas Bach recently rendered a message to all the participants. 
ADVERTISEMENT
Article continues below this ad
While all sporting events around the world have experienced an empty atmosphere over the months, the Olympics is new to the idea. More than a million fans attended various events during the 2016 Rio Olympics, but Tokyo will see zero spectator attendees due to pandemic concerns.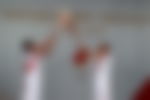 This is indeed dejecting news for the fans who were ready to attend the Tokyo Olympics 2021. But more than them, this new rule would immensely affect the athletes as they'd have to perform in empty arenas. A lot of them might not be used to it and it can hinder performance to some levels. 
ADVERTISEMENT
Article continues below this ad
Owing to this, IOC president Thomas Bach delivered an inspiring message to all the Olympians for their understanding of the situation: 
Tokyo Olympics 2021: Thomas Bach backs the decision taken by the Japanese Government 
Thomas Bach landed in Tokyo a few days ago and found it pertinent to deliver a message to all the participating athletes at Tokyo Olympics 2021. He began his statement by mentioning that it was a really difficult decision to avoid fans from attending the events. 
"And I think we all regret the consequences for you, the athletes, but also for the spectators. But it was a decision, which was necessary to ensure safe Olympic Games. And this is why the IOC and the IPC, we both supporting this decision to have safe and secure Olympic Games," Bach mentioned in a video. 
"I hope we all agree that the most important thing is that these Olympic Games are happening, that you can make your Olympic dream coming through. It will be under very different circumstances, but you will need not to feel alone in this stadium," he added. 
ADVERTISEMENT
Article continues below this ad
Thomas iterated that billions of fans will be watching Tokyo Olympics through different platforms and the support will continue to pour in. Hence, it is important that the athletes don't lose hope over the lack of audience in the event venues. 
"So I can only encourage you to keep preparing to get ready to start your packing. And then I come here to enjoy very different, but in any case, unique Olympic Games; Tokyo 2020," Bach informed the athletes. 
ADVERTISEMENT
Article continues below this ad
'Here we go,' is the task force that has been assigned for the Tokyo Olympics 2021. Thomas Bach is confident about hosting the summer games amid challenging circumstances.