"Rules Are Rules"- Olympic Legend Usain Bolt Has a Lesson for Sha'Carri Richardson
Published 09/02/2021, 1:18 PM EDT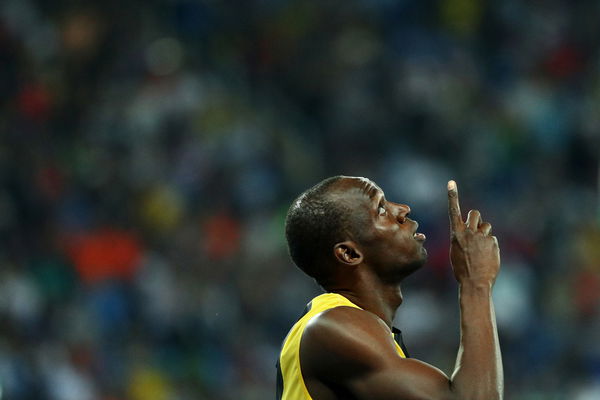 ---
---
Usain Bolt is one of the biggest names in Olympics history. Bolt's world record stands unbroken since the year 2009, a testament to his terrific speed. The Jamaican is almost synonymous with men's sprinting.
ADVERTISEMENT
Article continues below this ad
21-year-old Sha'Carri Richardson caught the public eye when she qualified for team USA. Richardson was going to represent the nation at the Tokyo Olympics 2020. She was the favorite to win after her terrific performance at the Olympic trials. However, Richardson faced a major setback, as she was banned from competing. She had tested positive for a banned substance and missed out on the chance to compete in her maiden Olympics.
Usain Bolt has been around for decades and understands the world of track and field inside-out. Any advice from the G.O.A.T would surely be worth paying close attention to.
ADVERTISEMENT
Article continues below this ad
Usain Bolt wants Sha'Carri Richardson to learn from her mistakes
Being a young athlete, Sha'Carri has a bright future ahead of her. Even though she missed out on Tokyo, Paris Olympics 2024 is also not that far for her to reach.
In conversation with REVOLT, Usain Bolt talked about Richardson and how the rules of track and field are important. "For me, I've always said one thing: rules are rules. They're in place for a reason. That's how I've always looked at track and field," said Usain.
According to Usain, the support system of athletes should aware them about of the rules. "Because as soon as you get your agent, or your coach, or the person they have around you, [he/she] has to explain to you that, listen, these are the rules of the sports that you're in. You can't do this. You can't do that. You can't take this, you can't do that."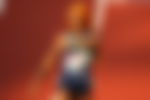 Usain wants Richardson to learn from her mistakes and make sure she doesn't repeat them. In no way did Usain blamed or pull-down Sha'Carri Richardson for her ban. He rather sent her message to learn a lesson and move on to glory.
"She brings spice", Bolt praises American sprinter
After her Tokyo Olympics 2020 ban, the world and Richardson herself were looking forward to dominating the field. But she finished at the ninth position in the Diamond League race.
The Jamaican sprinters have been dominating the 100m and 200m events at the Olympics and world championships this year. Interestingly, there has been an intense rivalry between Richardson and the Jamaican trio.
ADVERTISEMENT
Article continues below this ad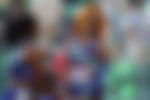 Due to her comments and shade towards Jamaicans, she has been facing a lot of backlashes. But, Jamaican legend Usain Bolt praised her for getting attention towards the track and field sport.
Bolt said, "Everybody is different. But, I think she brings a different spice to track and field. And sometimes sports need somebody like that to give the energy, to get people talking about it,"
ADVERTISEMENT
Article continues below this ad
It is undeniable that Richardson has got a lot of attention to the sport after her ban. Richardson will now compete at the Brussels Diamond League. Albeit she will face strong competition from Jamaican and Olympic medalist, Shericka Jackson in the 200m event.