Sha'Carri Richardson Could Make $250,000 on Vape Sponsorship Opportunity After Missing Tokyo Olympics 2020.
Published 07/20/2021, 2:30 PM EDT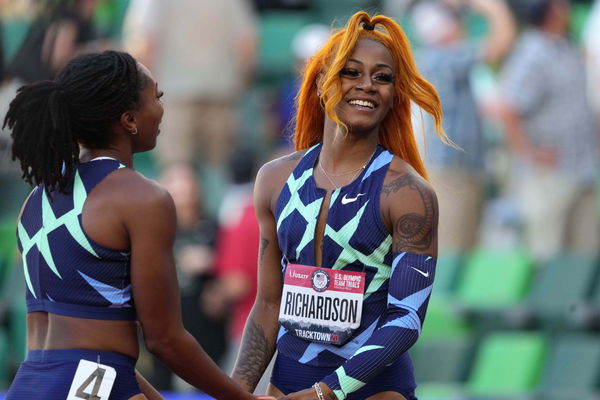 ---
---
Social media Sensation and rising American 100-meter sprinter Sha'Carri Richardson was in a lot of trouble recently. The USADA (United States Anti-Doping Agency) suspended the 100-meter sprinter for using marijuana.
ADVERTISEMENT
Article continues below this ad
This put her Olympic dreams on hold as her suspension makes her ineligible for the Tokyo Olympics. This news has caught a lot of attention from mainstream media.
Many other athletes have also chipped in their thoughts on whether what they did to Sha'Carri was fair or not.
ADVERTISEMENT
Article continues below this ad
Read More: Here's What the Tokyo Olympics 2020 Medals Look Like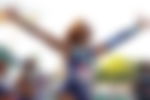 Turning tragedy to Opportunity 
Sha'Carri Richardson may be able to earn a fat paycheck despite losing her place on the Olympic track and field team. A THC company named Dr. Dabber offered her a contract to be one of their premier spokespersons or 'Doctors'.
The details of this contract were leaked and the sprinter could stand to make $250,000 if she accepts the contract. 
"Considering your talent and grace over these past weeks, we would love to offer you the opportunity to work with our team as a spokesperson for Dr. Dabber. This entails testing our award-winning dab rigs and vape pens as a resident 'doctor'." The company said in a statement.
Sha'Carri's recent rise to fame
Sha'Carri Richardson competes in the 100 and 200-meter events. She first rose to fame when she broke the NCAA 100 meter record as a freshman, running a 10.75. That time made her one of the ten fastest women in history at 19 years of age.
In April of this year, she blew up when she ran a new personal best of 10.72 seconds. This timing made her the sixth fastest woman of all time and the fourth-fastest American woman in history.  
ADVERTISEMENT
Article continues below this ad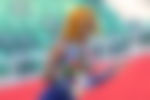 She qualified for the Tokyo 2020 Olympics with a time of 10.86, winning the US Olympic Trials. On July 1st, the tables turned, as Sha'Carri Richardson tested positive for THC (The main component found in cannabis). 
She got suspended and was unable to race at the Tokyo 2020 Olympics. Americans went on a frenzy on social media. Some defended her actions, while others condemned her.
ADVERTISEMENT
Article continues below this ad
The in-form American was looking like a strong candidate for a podium finish, maybe even gold. Sha'Carri has to make the most of her time now that she can not compete at the Olympics. Her aim will be to win at Olympics 2024.