Simone Biles Reveals Her Mental Health Issues Started Before Tokyo Olympics 2020
Published 08/31/2021, 9:52 AM EDT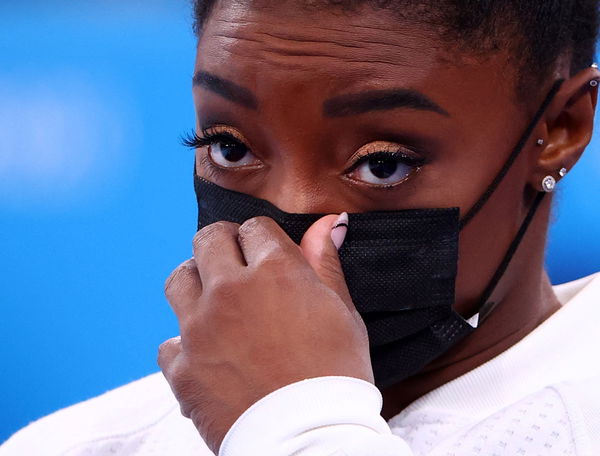 ---
---
Tokyo Olympics 2020 was a whole different experience for Simone Biles. She grabbed the headlines at the mega-event, but it was not because of her podium finishes.
ADVERTISEMENT
Article continues below this ad
Simone took a huge call in withdrawing from the events because of her mental health. To be able to prioritize her mental health, even after being at the world's biggest platform, is commendable.
Biles has motivated many athletes around the world, by making everyone realize athletes are human too. Although Biles's life is full of struggles, she entered Tokyo with full optimism to win.
ADVERTISEMENT
Article continues below this ad
Things like mental pressure are ever-present and their weight can't be predicted before the match. The world's best gymnast was also not aware of her mental health. It was only after reaching the mat that she realized the effect it was having on her.
Simone Biles' mental issues were deep-rooted
Simone Biles entered Tokyo as the favorite to win. There were even expectations of her clean sweeping all the events like her Rio performance.
Although no one can doubt her talent on the mat, the pressure can hit even the world's best. Tokyo Olympics was mentally exhausting for every athlete as it got postponed because of the pandemic.
The world had to wait a whole extra year, making it the most awaited game ever. The expectations of fans were sky high, especially from Biles.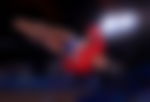 Talking to Athleta, Biles addressed that her mental health issues did not start in Tokyo but before that. However, she did not realize it until she was up in the air and had a bad landing."I wouldn't even say it started in Tokyo. I feel like it was probably a little bit deeper-rooted than that," Simone said.
She further added, "I think it was a just a stress factor that kind of built up over time," Simone said. My body and my mind just said no. Even I didn't know I was going through it until it just happened."
Biles is the GOAT, despite withdrawing in Tokyo
Simone Biles is undeniably the most decorated gymnast in Olympic history. The 24-year-old was all set to clinch the gold, yet again. But just before her match, she lost her aunt back at home.
ADVERTISEMENT
Article continues below this ad
Albeit Biles competed, but when she reached the mat, the emotions and the pressure to win kicked in. She had to withdraw mid-match as she was afraid of getting hurt if she continued.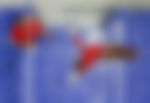 Biles was surprised that people supported her in the decision. She had expected to face backlash after withdrawing. From her fans to fellow Olympians, there was an outpouring of sensitivity and empathy towards her.
ADVERTISEMENT
Article continues below this ad
Biles is an example for athletes to gather the courage to take care of their own health. While athletes look like superheroes when they perform, they are only human.