Simone Biles Reveals Justin Bieber and Demi Lovato Reached Out to Help Her After Tokyo Olympics 2020
Published 08/31/2021, 9:41 AM EDT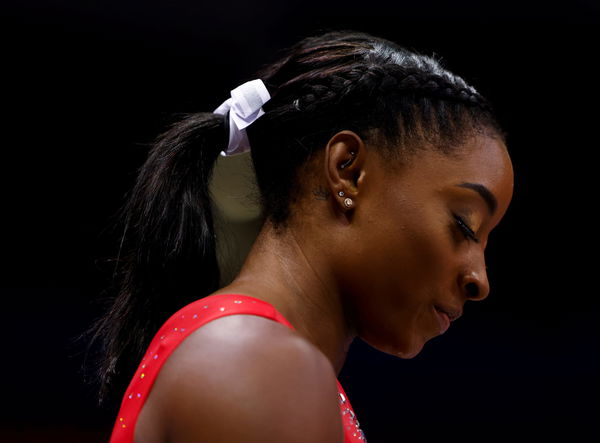 ---
---
It was indeed a sad moment when Simone Biles had to withdraw from the Tokyo Olympics 2020 events. In prioritizing her mental health, Simone took an important step which put an often unaddressed issue at the forefront. It was heartwarming to see the support she received from fellow athletes and fans.
ADVERTISEMENT
Article continues below this ad
There were some critics too, but the numbers were insignificant in contrast to her supporters. Olympic legend Michael Phelps also showcased his support and respect for Simone Biles.
Celebrities contacted Simone to check up on her
ADVERTISEMENT
Article continues below this ad
Many people came to Biles' support during the mega-event. Some celebrities even contacted her after the games. Simone Biles is the GOAT, and her brilliance leads people to forget that she is a human too.
It is a huge responsibility to represent the country at the most prestigious sports event. And it is natural for even the world's number one athletes to fail, as Tennis star Novak Djokovic lost in Tokyo. That's the unpredictability of sports, the lows are just as much a part of it as the highs.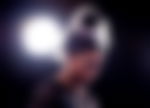 FILE PHOTO: Tokyo 2020 Olympics – Gymnastics Artistic Training – Ariake Gymnastics Centre, Tokyo, Japan – July 22, 2021 Simone Biles of the United States during training REUTERS/File PhotoIn conversation with Athleta, Biles revealed that Justin Bieber and Demi Lovato contacted her and offered support. She even shed light on how people don't think of her as a normal person.
"I had conversations with Team USA's sports psychologists. Justin Bieber reached out and messaged me, so did Demi Lovato, because it's different and nobody kind of understands the platform that we're on. We're not seen as normal people walking around," Biles said.
Justin Bieber's heartfelt message for Simone Biles
Being in front of cameras with huge responsibility and fan following can be overwhelming. The expectations of common people are sky high from athletes and celebrities.
ADVERTISEMENT
Article continues below this ad
Singer Justin Bieber himself has gone through tough times with his mental health. He had even stopped his tour mid-way because of his mental health and faced a lot of backlash.
Bieber understands Biles's pain, and when she withdrew, he made sure to support her. Justin did not want Simone to feel alone.
The singer sent a heartfelt message to Biles, posting on his social media. He said, 'nobody will ever understand the pressures you face! I know we don't know each other but I'm so proud of the decision to withdraw. It's as simple as what does it mean to gain the whole world but forfeit your soul.'
ADVERTISEMENT
Article continues below this ad
He also addressed the importance of saying 'NO' when needed to safeguard own mental health. Bieber added, 'Sometimes our no's are more powerful than our yes's. When what you normally love starts to steal your joy it's important we take a step back to evaluate why. People thought I was crazy for not finishing the Purpose tour but it was the best thing I could have done for my mental health!!'