USA 400m Hurdles Gold Medallist Sydney McLaughlin Reflects on Her Mental Health Challenges Ahead of the Tokyo Olympics 2020
Published 08/18/2021, 1:15 PM EDT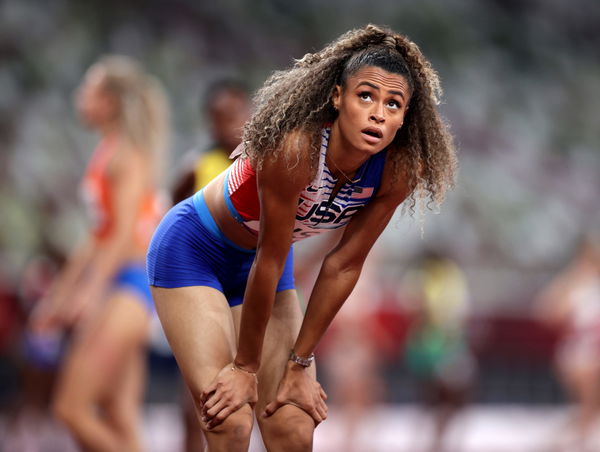 ---
---
Sydney McLaughlin won two golds in Tokyo and came back not only as an Olympic hero but also as an icon to the next generation of athletes. Her journey through the years has inspired many and although she may be on top of the mountain, getting there is never easy. 
ADVERTISEMENT
Article continues below this ad
As was witnessed with Simone Biles, mental health is no longer something that can be sidelined. Athletes from every sport and discipline struggle to find balance physically and mentally for various issues that don't necessarily involve only training schedules.
ADVERTISEMENT
Article continues below this ad
The women's 400m hurdles champion herself spoke about her struggle with mental health issues in an interview with HollywoodLife.com. Reflecting on her time in Tokyo and the journey to get there, Sydney McLaughlin is grateful for what she has achieved. 
"When you're competing at such a high level, so much attention on you, there's a lot mentally for one person to take on," she said. "I think personally, I've found a lot of relief and a lot of ability, through my faith. I give so much of my credit to that, because that's where a lot of my identity is found and rooted in, whether I win or lose the race."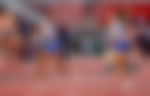 McLaughlin is a woman who keeps faith close to her heart like many other Olympic athletes. "I know who I am to Christ, and I feel like for me, personally, that's been the game-changer for this past year," she added.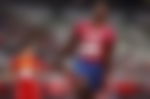 ADVERTISEMENT
Article continues below this ad
Sydney McLaughlin has grown as a person and athlete over the years
Regarded as one of the most dominant athletes at the college level, Sydney McLaughlin has dealt with high expectations from a young age and has shouldered that all the way. She reached the peak outcome of her training in Tokyo when she won gold in the women's 400m hurdles event, breaking the world record in the process and becoming the first woman ever to crack the 52-second mark. 
"I think my decisions about training, coaching, life choices all came together and really helped me grow as a person in order to get to this point," McLaughlin said. It is worth noting that Sydney McLaughlin chose William Morris Endeavor to represent her, a firm that usually works with Hollywood stars.
ADVERTISEMENT
Article continues below this ad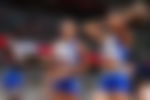 The decision to choose this firm instead of an athletics-based agent hints at her outlook beyond the tracks. With this in mind, McLaughlin also collaborated with her sponsor New Balance for a new clothing line, a project in which she played an integral role throughout.