Megan Rapinoe Believes USWNT Never Recovered From Loss to Sweden at Tokyo Olympics 2020
Published 08/08/2021, 11:34 AM EDT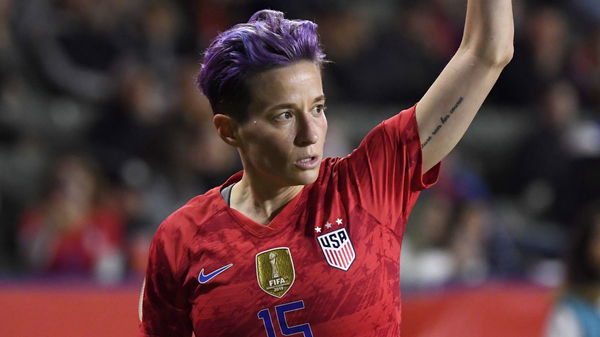 ---
---
USWNT may have won bronze at the Tokyo Olympics, but as a team that entered the tournament with a 44 game unbeaten streak, many expected them to win gold. A looming shadow over the entire camping began with a shocking 3-0 loss to Sweden, in what fans thought would be redemption for the Rio 2016 exit. 
ADVERTISEMENT
Article continues below this ad
Megan Rapinoe could only watch as the Swedes outclassed USA in every aspect, preventing a goal and firing decisively on the other end. This loss broke the spirit of the team, and Rapinoe believes this was a major factor in the entire result. 
"I think just having a short memory, obviously we started the tournament off very poorly, getting beat by Sweden. The way that we did was was difficult," she admitted, speaking to Olympics.com. "And I think we didn't forget that quick enough. You have to learn what you can and then just move on to the next game."
ADVERTISEMENT
Article continues below this ad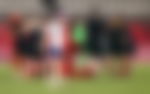 Even though they managed to make it out of the group stage with a huge 6 goal victory over New Zealand, Rapinoe revealed that the team never got Sweden out of its head.
"It's kind of like, you know, individual tournaments in and of themselves. Just play the first one. Play the second one. And you could see we never really got into our groove… were just in our heads a little bit."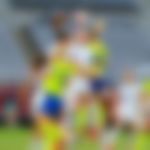 Megan Rapinoe urged players to enjoy the Olympics
ADVERTISEMENT
Article continues below this ad
The USWNT forward did not keep the loss in her mind however and kept reminding herself of the bigger picture. "So just have a short memory and also just to enjoy it. You know, this one was much more difficult to enjoy for a lot of reasons, Covid and all the things… so I think it maybe made it just a little bit more difficult to just be like, wow, I'm actually at the Olympics competing."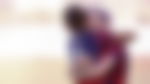 Even though the USWNT has tasted Olympic gold before, most of the new generation wanted to complete the camping on top where they usually belong. Rapinoe asserts that every player must live in the moment and take in the fact that they were representing their nations at the Olympic Games. 
ADVERTISEMENT
Article continues below this ad
"This is like a once-in-a-lifetime opportunity to try to win a medal. So I think I always try to keep that in mind, like I'm doing something that is so special for a job, like I call this a job and I get to play a sport for a living. So just to enjoy every single moment," she said, already thinking about Paris which is only 3 years away.