South Korean President Cancels Tokyo Olympics 2020 Visit After Questionable Remarks Were Made Against Him
Published 07/21/2021, 10:44 AM EDT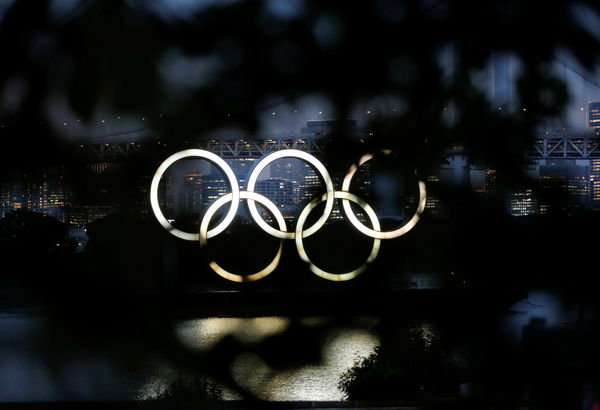 ---
---
Controversies and the 2020 Tokyo Olympics seem to run hand-in-hand. From the COVID-19 outbreak to doping scandals, the Tokyo games has been marred with controversy even before beginning. 
ADVERTISEMENT
Article continues below this ad
And now, a diplomatic blunder seems to have brought about some more trouble. South Korea and Japan have shared a fractured relationship over the past. 
And thanks to a Japanese diplomat, the relationship seems to have taken a turn for the worse. 
ADVERTISEMENT
Article continues below this ad
South Korean Prez not to attend Tokyo Olympics
South Korean President Moon Jae-in was supposed to attend the Tokyo Olympics once it kicked off on July 23. But thanks to a comment made by a Japanese diplomat, those plans have gone up in the air.
READ MORE – From Crowdfunding to Panasonic; How This US Karateka Fulfilled Her Tokyo Olympics 2020 Dream
Moon was supposed to meet Japanese Prime Minister Yoshihide Suga during his visit to Japan. But a Japanese diplomat named Hirohisa Soma in Seoul made a disparaging comment which prompted the South Korean President to cancel his plans of attending the Tokyo Olympics. 
"President Moon is masturbating himself," Soma told a reporter at a South Korean cable news station. "Japan does not have the time to care so much about the relationship between the two countries as South Korea thinks," he added.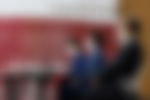 Following Soma's statement, the Japanese ambassador reprimanded him for his "highly inappropriate" comments. The ambassador further added that the country was looking forward to improving relations with its neighbors. 
ADVERTISEMENT
Article continues below this ad
"Regardless, we want to firmly communicate with the South Korean side … to bring the Japan-South Korean relationship to a sound place."
READ MORE – VIDEO: Sha'Carri Richardson Partners With Kanye West in New Commercial Ahead of Tokyo Olympics 2020
ADVERTISEMENT
Article continues below this ad
Japanese news outlet Kyodo News quoted an unnamed government source and said that the administration is likely to remove Soma from his role following the controversial remarks.