Swedish Equestrian Team Suffers Massive Blow After Pulling Off a Risky Substitution at the Tokyo Olympics 2020
Published 08/01/2021, 1:28 AM EDT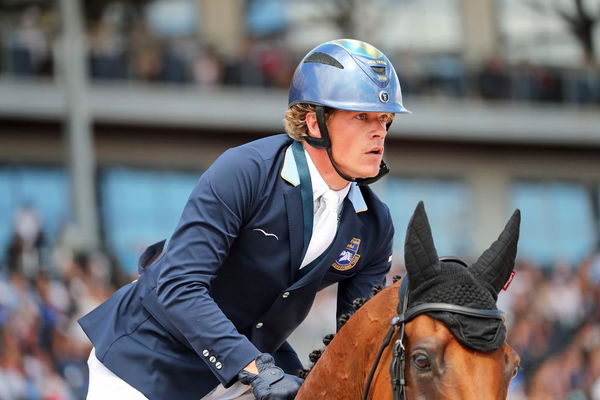 ---
---
The Tokyo Olympics 2020 has seen some disappointing moments; for both nations and athletes. In equestrian, horses require the same attention and credit athletes get, and their injuries are just as serious. For the Swedish equestrian team, they pulled off a risky substitution after a horse injury.
ADVERTISEMENT
Article continues below this ad
Sweden suffer after equestrian blunder at the Tokyo Olympics 2020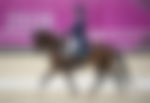 Replacing a horse-rider combination can have a detrimental effect on a team's performance. Especially with certain riders consistently outperforming other riders, losing a good one can mess up a nation's medal hopes. Before the cross-country session at the eventing championships, Sweden had the unfortunate opportunity to conduct a mid-championship substitution.
ADVERTISEMENT
Article continues below this ad
Ludwig Svennerstal and Balham Mist, one of the top performing combinations, are out of the Tokyo Olympics 2020. A former European silver medalist, Ludwig's experience in eventing would've given Sweden a decent advantage. However, his exit has affected them drastically.
Sara Algotsson Ostholt and Chicuelo replaced Ludwig Svennerstal, but that only brought Sweden down. After the dressage test, Sweden sat on fifth place thanks to Ludwig's incredible score of 35.0. However, the substitution added a 20-point penalty to the team score.
If the penalty didn't make things worse, none of the Swedish riders registered a score. Therese Viklund and Louise Romeike got eliminated after Therese suffered a fall from her one-eyed wonder horse Viscera, and Romeike also failed to impress. This leaves Sweden second-bottom with 711 overall penalties. A dismal run from the Swedes in equestrian at the Tokyo Olympics.
How do the eventing standings look after cross-country?
ADVERTISEMENT
Article continues below this ad
Cross-country is probably the toughest test at the eventing championships at the Tokyo Olympics 2020. After getting past the dressage test, athletes have very little time to prepare for an entirely different test. Even for horses, eventing is a test of endurance and skill and only combinations with the best partnerships head to the podium after cross-country.
Great Britain has cemented themselves as the favorites to take home team and individual gold. Oliver Townend, the eventing world #1 bossed the course and reclaimed the top spot from Michael Jung. His teammate Laura Collett also registered an impressive performance and finished third.
ADVERTISEMENT
Article continues below this ad
As for the Germans, their hero Michael Jung failed to crack the top 5, which led to Germany slipping to 6th place in the team standings. One spot above them is the United States eventing team, who still believe they can find a place on the podium after the jumping test.