USA's Ryan Murphy Not Happy With Russian's Apparent 'Clean' Win at Tokyo Olympics 2020
Published 07/30/2021, 7:02 AM EDT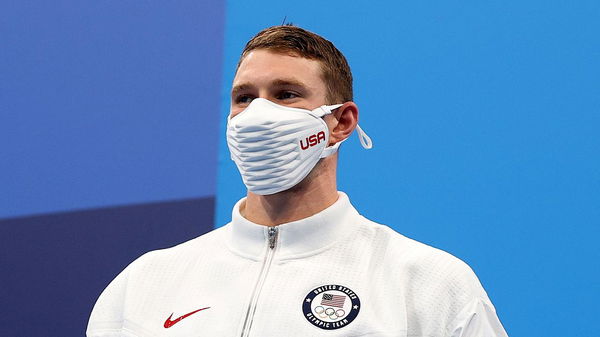 ---
---
The ROC continues to dominate strong events at the Tokyo Olympics and the women's gymnast team really showed its worth by winning gold in the team finals. However, a significant amount of dust was kicked up in the aftermath of the 200m backstroke swimming finals that saw Russian swimmer Evgeny Rylov win the gold medal over Ryan Murphy (USA) and Luke Greenbank (Great Britain) respectively. 
ADVERTISEMENT
Article continues below this ad
Russian athletes across various sports and disciplines faced the penalty of systemic doping given to them by the Olympics committee. However, rather than being banned from the Games this year, the athletes were to represent the ROC (Russian Olympic Committee) rather than the nation itself. 
ADVERTISEMENT
Article continues below this ad
This harmless ban and more could not prevent Ryan Murphy from suspecting the worst from his competitor. In a press conference following the race, the silver medallist expressed his thoughts on the Russian that bested him in both, the 100m and 200m backstroke events. 
"When I'm asked a question like that, I've got about like 15 thoughts—and 13 of them would get me into a lot of trouble," Murphy was quoted saying by Sports Illustrated. "It is what it is. I try not to get caught up in that. It is a huge mental drain on me to go throughout the year knowing that I'm in a race that probably isn't clean."
Ryan Murphy did not hold back on his thoughts after the event
Murphy also admitted that he was "frustrated" by the Committee's decision on such a serious issue, but did not delve further into this. Although, he did admit that he did not have the time or energy to keep his head in things apart from his training. 
Despite the actions of the Olympics committee, the American continues to doubt the fairness of the race he competed in.
ADVERTISEMENT
Article continues below this ad
"I think the thing that's frustrating is that you can't answer that question with 100 percent certainty," Murphy said. "Over the years, I can't answer that question. I don't know if it was 100 percent clean, and that's because of things that have happened over the past."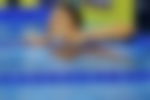 "I said there's people that know a lot more about this situation than I do. I am training to be the absolute best athlete I can be, so I don't have the time to get involved in the situation. But there is a situation," he concluded.
ADVERTISEMENT
Article continues below this ad
Ryan Murphy took nothing away from Evgeny Rylov's victory and congratulated the Russian for it. However, the issue remains like ink in water as one that may very well be true or just another empty suspicion.