Team Great Britain Swimmer Adam Peaty Gets Free Taxi Rides After Tokyo Olympics 2020 Heroics
Published 08/07/2021, 10:26 AM EDT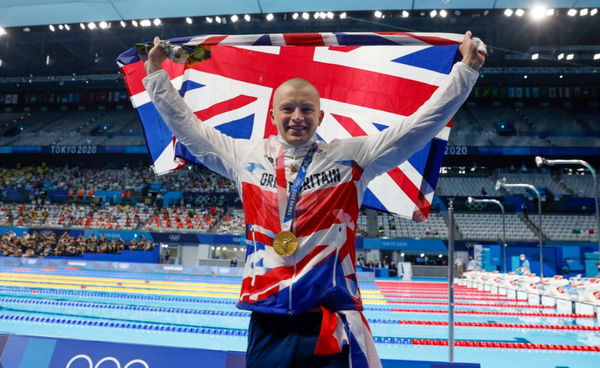 ---
---
Winning an Olympic medal is no small feat for a professional athlete, by any means. But winning four? Well, that's an achievement very few can boast of, especially considering that includes three gold medals. Team Great Britain swimmer, Adam Peaty, did his nation proud after successfully defending his Rio 2016 title and winning gold in the men's 100m breaststroke event at this year's Tokyo Olympics.
ADVERTISEMENT
Article continues below this ad
He further built on that with another gold medal in the mixed 4 × 100-metre medley relay. The English swimming squad, including Kathleen Dawson, James Guy and Anna Hopkin, set a world record time of 3 minutes 37.58 seconds.
But of course, when you achieve so much for your country, you are entitled to a hero's return when you land home in England.
ADVERTISEMENT
Article continues below this ad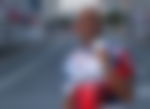 England's Adam Peaty revels in free cab rides after Tokyo Olympics performance
We've had 2 free taxi rides around London because they said they've been inspired so much by me winning gold. One of them swims 4 times a week since seeing me win in Rio, crazy how much of an impact you don't realise you have had! Got to love this country 🇬🇧

— Adam Peaty MBE (@adam_peaty) August 7, 2021
In a recent tweet on his official social media handle, Adam Peaty revealed that he was at the receiving end of kind gestures from his fellow countrymen. The four-time Olympic medalist told Twitter that he got two free cab rides across London by taxi drivers who were inspired after they watched him win gold at the Tokyo Olympics 2020.
Peaty has been in news recently after his thought-provoking comments following his heroics in Japan. He announced that he would take some time off from swimming to focus on his mental well-being. But that didn't sit too well with the UK tabloids.
"It's been hard for everyone, for every sport out there, it's been very, very tiring. But I think (what's next is) celebrating and having what my coach Mel Marshall and me call a forced rest where we're not allowed to touch the water for a month now."
ADVERTISEMENT
Article continues below this ad
"It's going to be a war of attrition over the next three years, we have three major championships next season, and you'll see people who are falling off, going all the way through ISL and World Cups, by the time they get to Paris."
"You're seeing it in all sports now. You're seeing it with Simone Biles, you're seeing it with Ben Stokes, mental health matters. It is about getting the balance right at that elite level. We love to celebrate, why shouldn't we?" Peaty said as per Sky Sports.
ADVERTISEMENT
Article continues below this ad
We hope Peaty gets his more-than-deserved break. After all, a little escape from the limelight can do no harm, right?