The Bitter Truth Behind Team USA's Failure in the Men's 4x100m Relay at Tokyo Olympics 2020
Published 08/05/2021, 8:16 AM EDT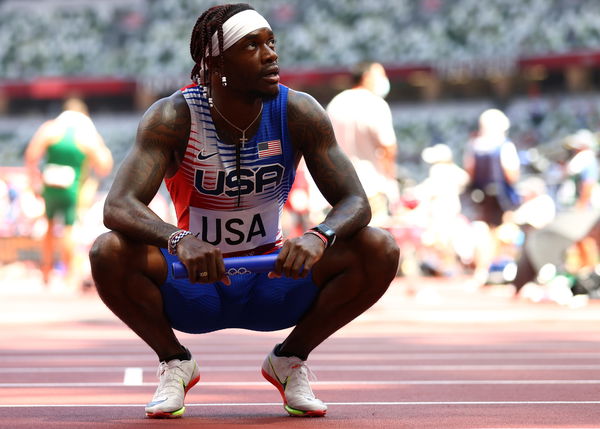 ---
---
Team USA has not had the best track campaign in the Olympics, falling short of the gold on all occasions so far. With athletes capable of bagging the award in events, the nation has had to settle for silver or bronze through favourite events. 
ADVERTISEMENT
Article continues below this ad
Noah Lyles, Trayvon Bromell, Rai Benjamin, Grant Holloway, and others have failed to live up to their expectations in Tokyo. Bromell, the fastest man in the world this year, failed to even qualify for the men's 100m finals. Noah Lyles was forced to settle for bronze in the 200m after being beaten by Andre de Grasse (CAN) to gold and fellow American Fred Kerley to silver.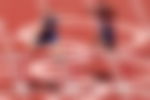 Rai Benjamin was bested by Karsten Waeholm (NOR) in the men's 400m hurdles event, while Grant Holloway was shocked by Jamaican Hansle Parchment in the 110m hurdles race earlier today. This capped off the biggest upset in the Games so far. 
ADVERTISEMENT
Article continues below this ad
However, the biggest outrage came when USA's 4x100m relay team, expected to be one of the best, crashed out in the heats, placing 6th out of the 8 teams competing. The team failed to make it to the automatic and non-automatic list, and hence, will not be in the finals. 
USA relay members revealed that they had not practiced or trained much
Hours before the event, Kevin Hart starred in a commercial that called the team the fastest in the world. Team USA was forced to eat its own words in this display but called out a larger issue in the coaching staff. After the race, relay runners Fred Kerley and Ronnie Baker were asked how much they had trained for the 4x100m relay race.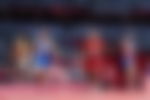 "Don't Know", is what Kerley replied, while Baker answered: "Not Much" (Via Tom Schad, USA Today). The team consisted of Trayvon Bromell, Fred Kerley, Ronnie Baker, Cravon Gillespie, and Micah Williams. Gillespie was annoyed by the performance, which he described as "unacceptable" after the race.
ADVERTISEMENT
Article continues below this ad
"You have to go out here and you have to perform," he said. "You can't just expect them to hand you a medal."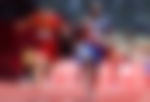 Despite the presence of all three of the 100m team, USA did not quite cut it for the relays. Poor baton exchanges and apparently, the lack of practice destroyed their chances of medallist in the event. It also points out a deeper flaw in the coaching and training staff, which has not merited its presence with results throughout the Tokyo Games. 
ADVERTISEMENT
Article continues below this ad